Big Brands at Tiger Safety: Caterpillar
Established nearly a century ago, Caterpillar is the world's premier manufacturer of heavy-duty vehicles for the construction industries. The expert engineering skills used to create these massive machines have been translated to an extensive selection of safety footwear and clothing, of which Tiger Safety is a proud supplier.
The current collection of CAT products from Tiger Safety includes:
These premium-quality boots are designed to deliver comfort and protection for people working in demanding industrial environments. Tough, durable and water resistant, CAT Fairbanks safety boots feature strong, impact-resistant toe caps made from stainless steel along with a penetration-resistant composite midsole. Patented DuoFuse technology ensures the most comfortable wearing experience, which is enhanced by energy-absorbing, flexible outsoles which are SRC rated.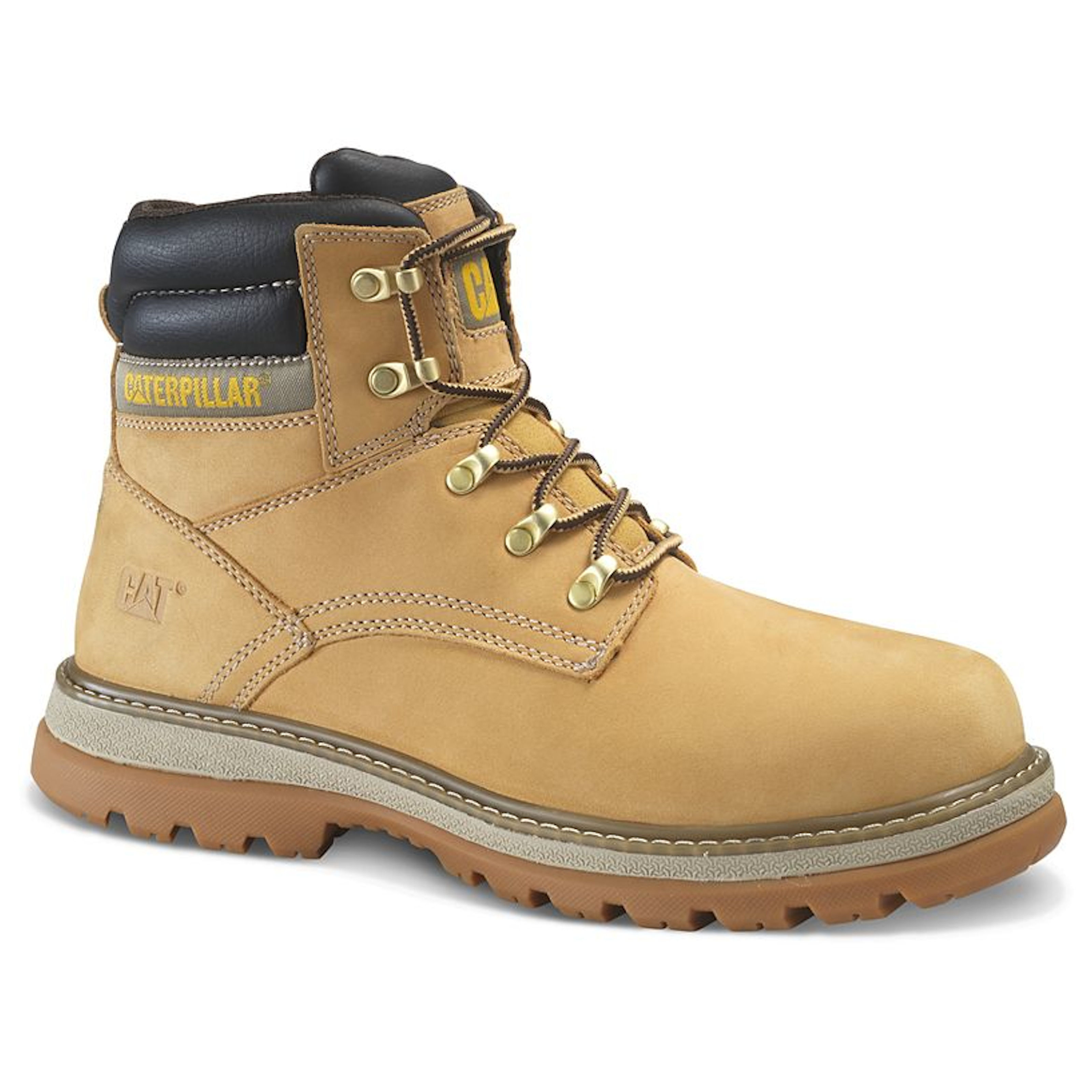 Rendered in a rich, attractive Butterscotch colour, these ladies' safety boots are as stylish as they are robust. To create the strong uppers, full-grain leather of supreme quality has been used, resulting in a durable safety boot that will last and last with no reduction in protection level. On the inside, a moisture-wicking, breathable mesh lining ensures enhanced levels of comfort and hygiene, even for workers who spend extended periods of time on their feet.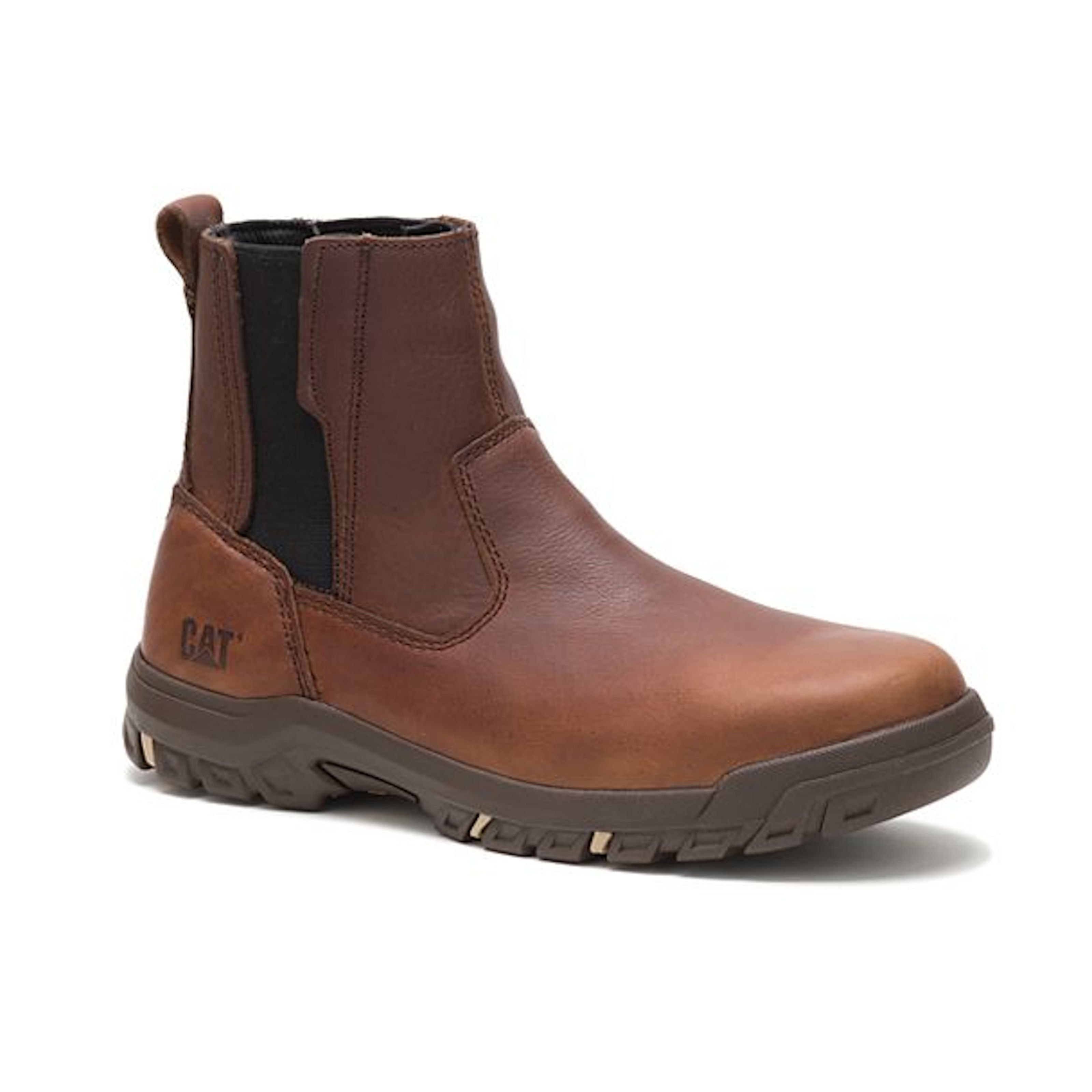 Featuring a contemporary 'Made for Work' print to the chest, this versatile t-shirt is made using 100% cotton in a rich, eye-catching blue colour. A tagless, ribbed collar improves the wearer's comfort while innovative shape-retention technology dramatically increases lifespan. Perfect for both work and play.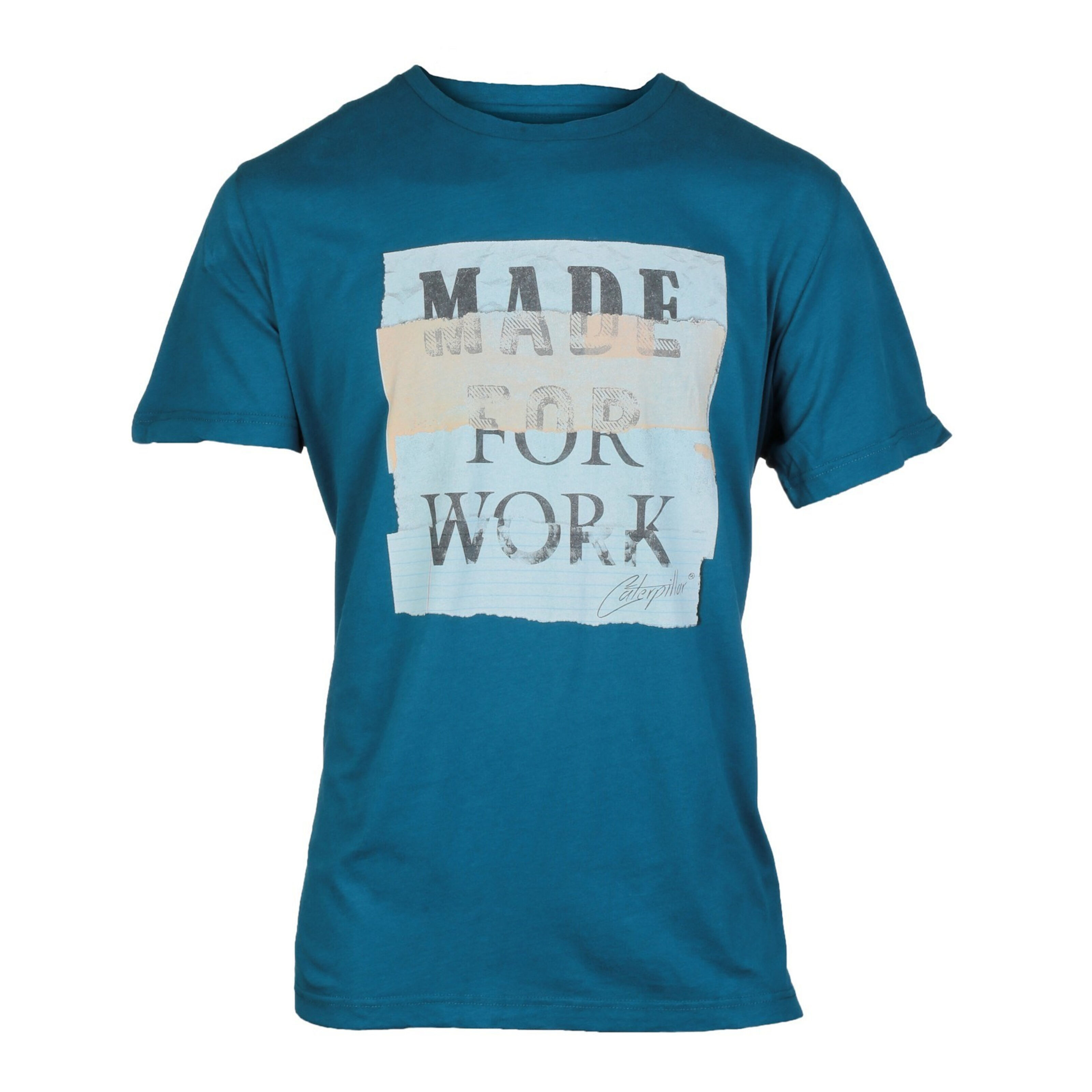 Discover more items from big brand Caterpillar on the Tiger Safety website!