Big Brands at Tiger Safety: Rock Fall
Here at Tiger Safety, we are passionate about supplying workwear and PPE of exceptional quality to our customers and that's why we choose to work with the most reliable, highly-renowned brands like JCB, Dr. Martens, Delta Plus, Cofra, Himalayan, Eurotec and more. Another top brand we supply is Rock Fall, which enjoys a position at the forefront of the safety footwear industry.
Rock Fall is a second-generation family-owned business that has won multiple awards, making it one of the world's leaders when it comes to the design and manufacture of safety footwear. Based in the UK and rightly proud of its heritage, Rock Fall has retained its independent SME status, allowing it to be agile, make swift yet carefully-considered decisions and provide reliable solutions to the complex demands of modern industry.
Rock Fall works closely with carefully-chosen component manufacturers to develop innovative safety footwear renowned for its excellent technical properties. Combining functionality with style, the brand continues to fulfill its mission to provide footwear that delivers comfort and protection to people working across the spectrum of industry. Rock Fall supplies its products exclusively through authorised distribution partners like Tiger Safety.
The collection of Rock Fall safety footwear available from Tiger Safety at the most competitive price includes:
These are one of the highest-specification pairs of safety boots currently available, boasting an array of top-class design features. The uppers are made using robust full-grain leather while the midsoles and toe caps are made from composite materials to deliver a 100% metal-free construction. Advanced FORCE10 technology is used to create the solid rubber outsoles, which have been proven via repeated testing to offer one of the highest levels of abrasion resistance of any other safety boot available on the market.
The boots are lined with a combination of 3M Thinsulate and Sympatex Moisture Tec membrane, helping to keep the feet warm, fresh and dry in all weather conditions. R-Ten stitching thread delivers increased resistance to concrete and limestone while a waterproof YKK Mudguard side zip allows for easy donning and doffing.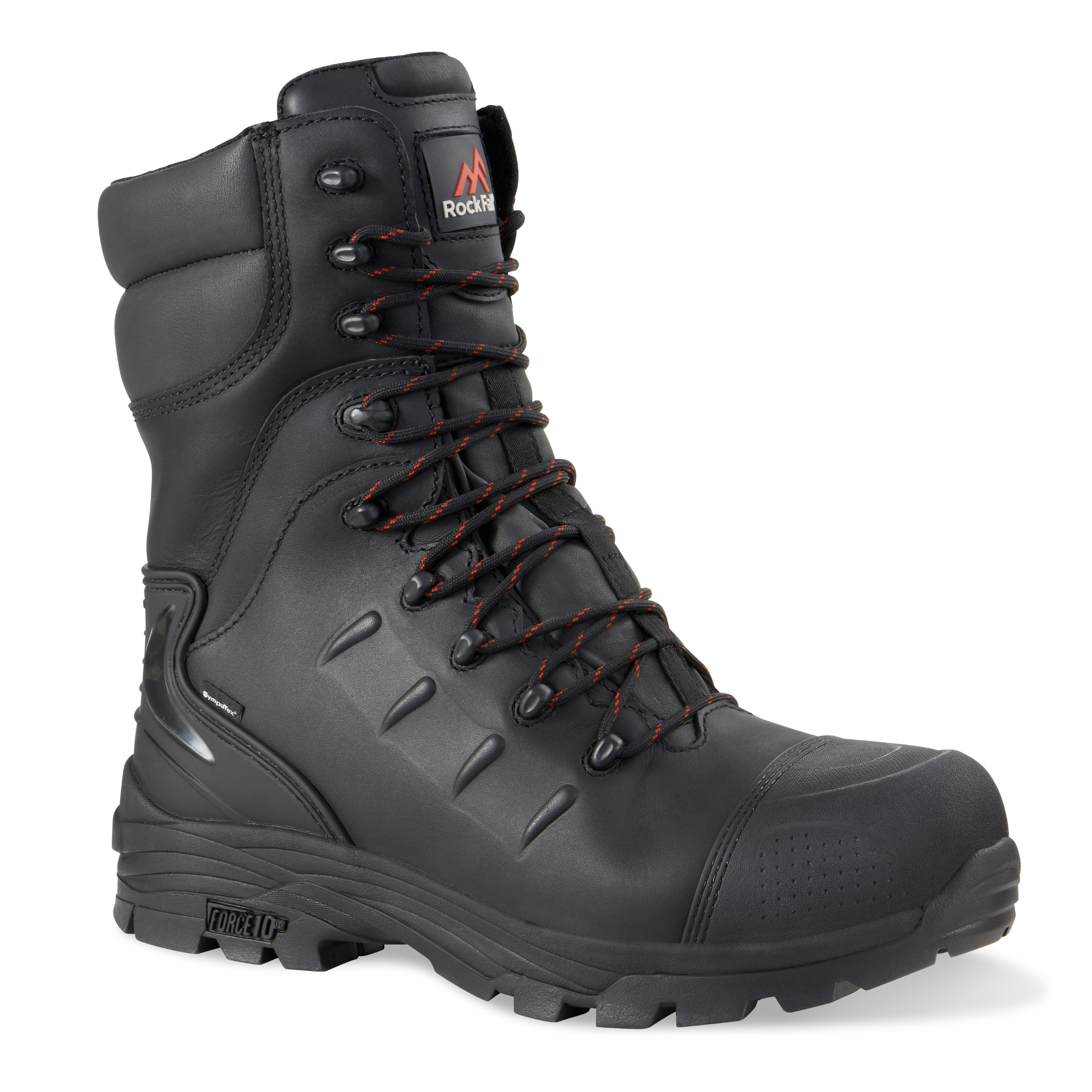 Discover the complete Tiger Safety collection of Rock Fall safety footwear on our website.