Breathe Easy with Respiratory Protection from Delta Plus
From Thursday 27th January, the wearing of face masks will no longer be mandatory in England. However, for many people, wearing respiratory protection is a crucial part of their job! Here at Tiger Safety, we proudly supply an extensive array of respiratory protection products that have been designed, engineered and manufactured by leading PPE brand Delta Plus.
Our portfolio of Delta Plus respiratory protection products contains no less than 20 different options, all of which are brought to Tiger safety customers at the most competitive price point. The collection includes:
Designed to deliver robust, reliable strength, these masks are made from the toughest polypropylene; this material has then been over-moulded with a thermoplastic elastomer (TPE), further enhancing its exceptional strength. As comfortable as they are safe, the masks are held in place with elasticated, fully adjustable straps for the most secure and wearable fit.
The masks are supplied with two A2 filter cartridges and two P3 pre-filters which together act to provide low breathing resistance and enable the wearer to breathe comfortably and freely; replacements can be ordered separately from Tiger Safety. This product is suitable for use in a wide range of environments and protects from an equally wide range of potentially dangerous substances from biological particles to varnishes and paints.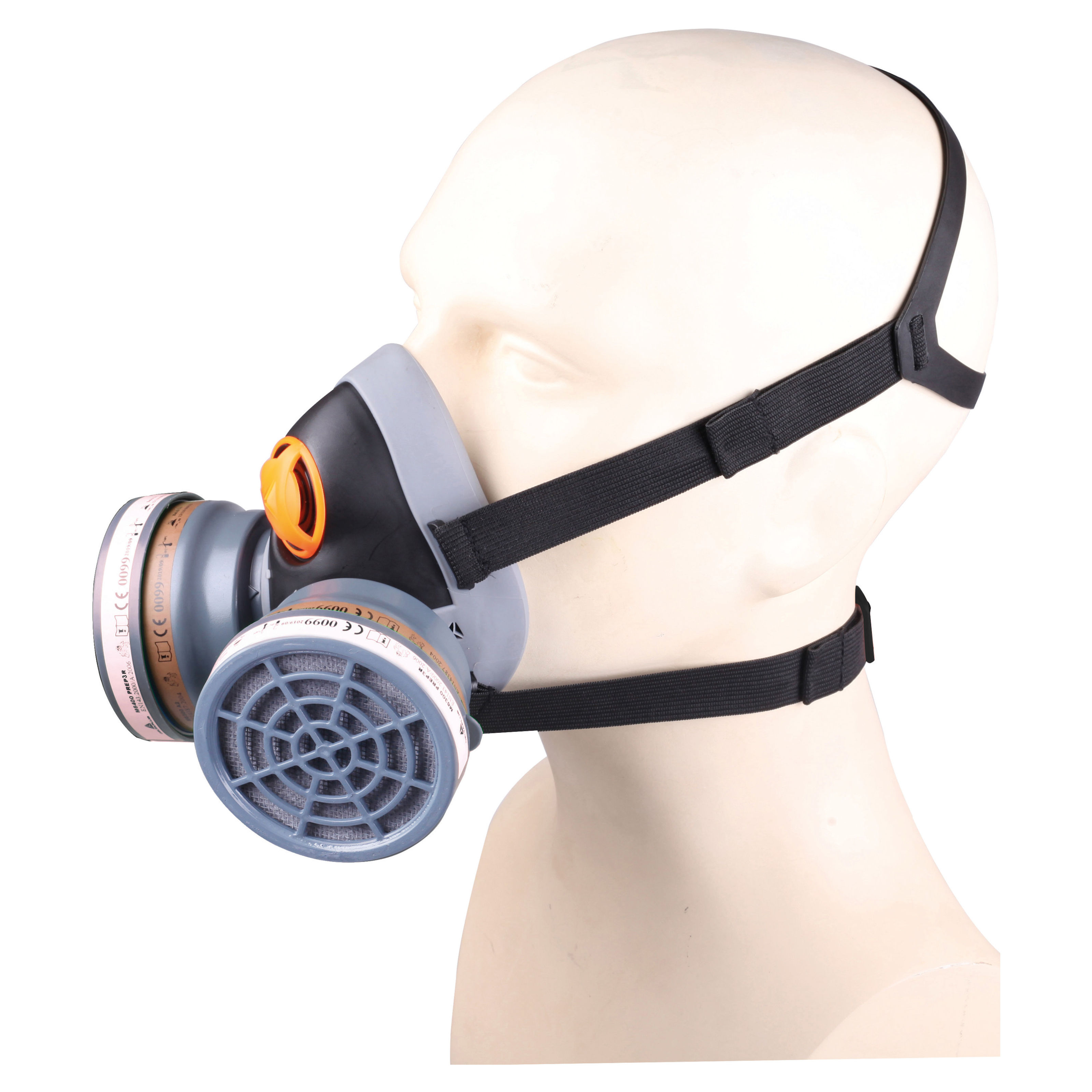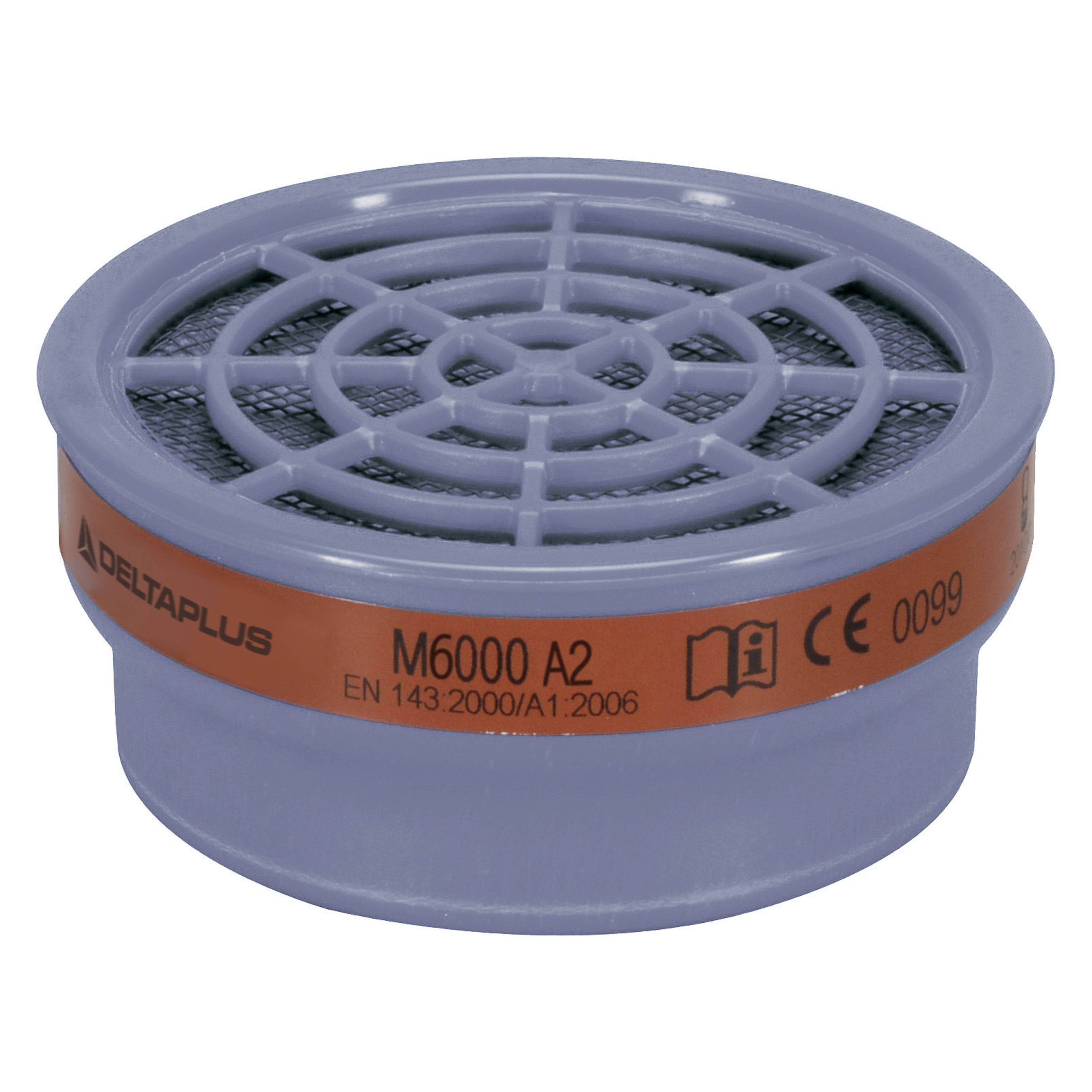 Crafted to a unique, innovative design, these disposable masks comprise four parts that can be folded to achieve an ergonomic fit for each individual wearer. Each mask is created with the use of non-woven fibres and incorporates active charcoal, which helps to filter dangerous organic vapours and provide reliable FFP3 protection levels.
These respirators are designed to filter out at least 99% of airborne particles, whether they come from dust, oils or water-based mists. Perfect for wear in heavy-duty industrial environments, the masks are sold in cost-effective, convenient packs of 10 here at Tiger Safety.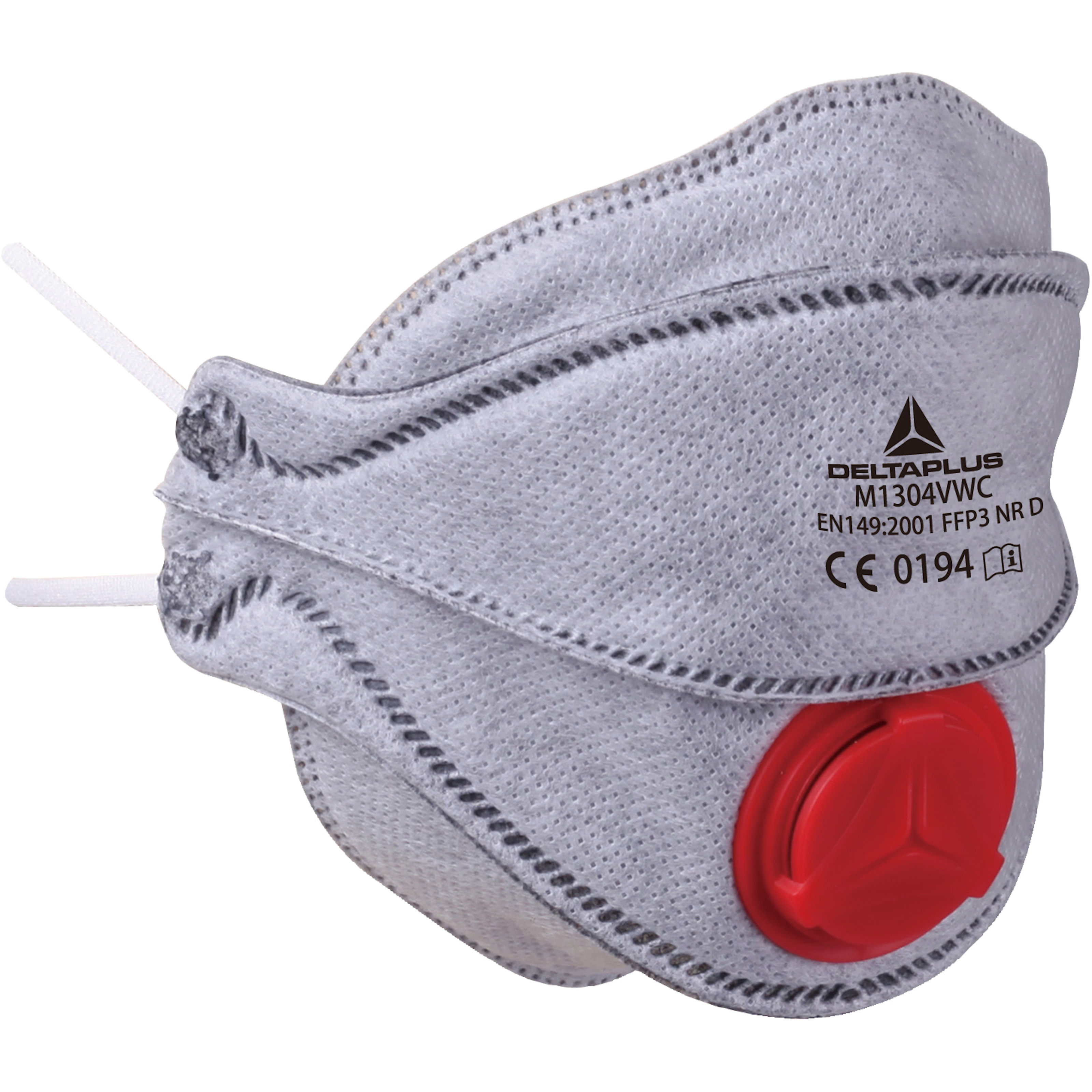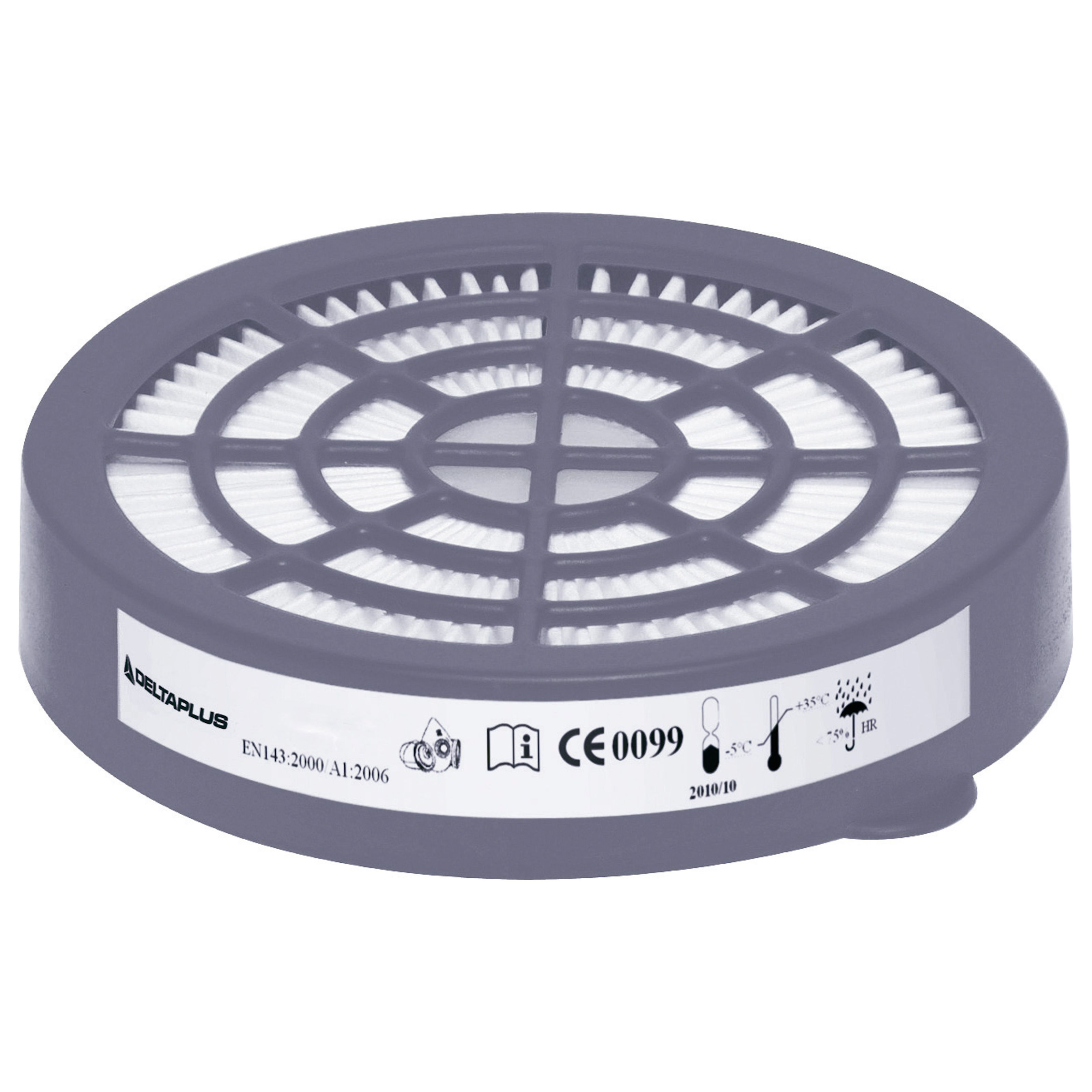 You are invited to browse the Tiger Safety website to discover our complete collection of respiratory protection products designed and developed by the top brand Delta Plus. If you need any further information or advice, please do not hesitate to get in touch with our expert technical team.