CAT Safety Boots: Strength with Style
Established nearly a century ago in 1925, Caterpillar INC. is today one of the largest and most highly-renowned manufacturers of world-class construction equipment. Better known by the abbreviation 'CAT', the brand is known for designing and fabricating a wide range of machinery from tanks and trucks to turbines and engines but also offers an extensive selection of safety workwear.
CAT came about as a merger between two companies: the Holt Manufacturing company (established in 1829) and the C.L Best Tractor Company (established in 1910). Among countless other technical achievements, these companies were together responsible for designing and developing the first tanks to be used in WW1.
At Tiger Safety, we proudly supply a select range of CAT safety boots and shoes, along with stylish t-shirts from the popular brand. This edition of our blog showcases some of the bestselling styles from the collection.
Made using tough, full-grain leather of a rich, deep brown colour, Powerplant safety boots are exceptionally hard-wearing and ideal for use in a multitude of different working environments. Each pair incorporates strong steel toe caps which, in myriad independent tests, have been shown to resist impact forces of a huge 200 joules.
These CAT safety boots stand on Goodyear welted soles which are designed to be extremely durable and are able to ti withstand heats of up to 300 degrees celsius for as long as 60 seconds. Their strong resistance to slipping has meant that the soles have achieved SRA rating. Donning the boots is quick and easy thanks to leather pull-up loops and twin elasticated gussets. These boots are available in UK sizes from 6 to 13.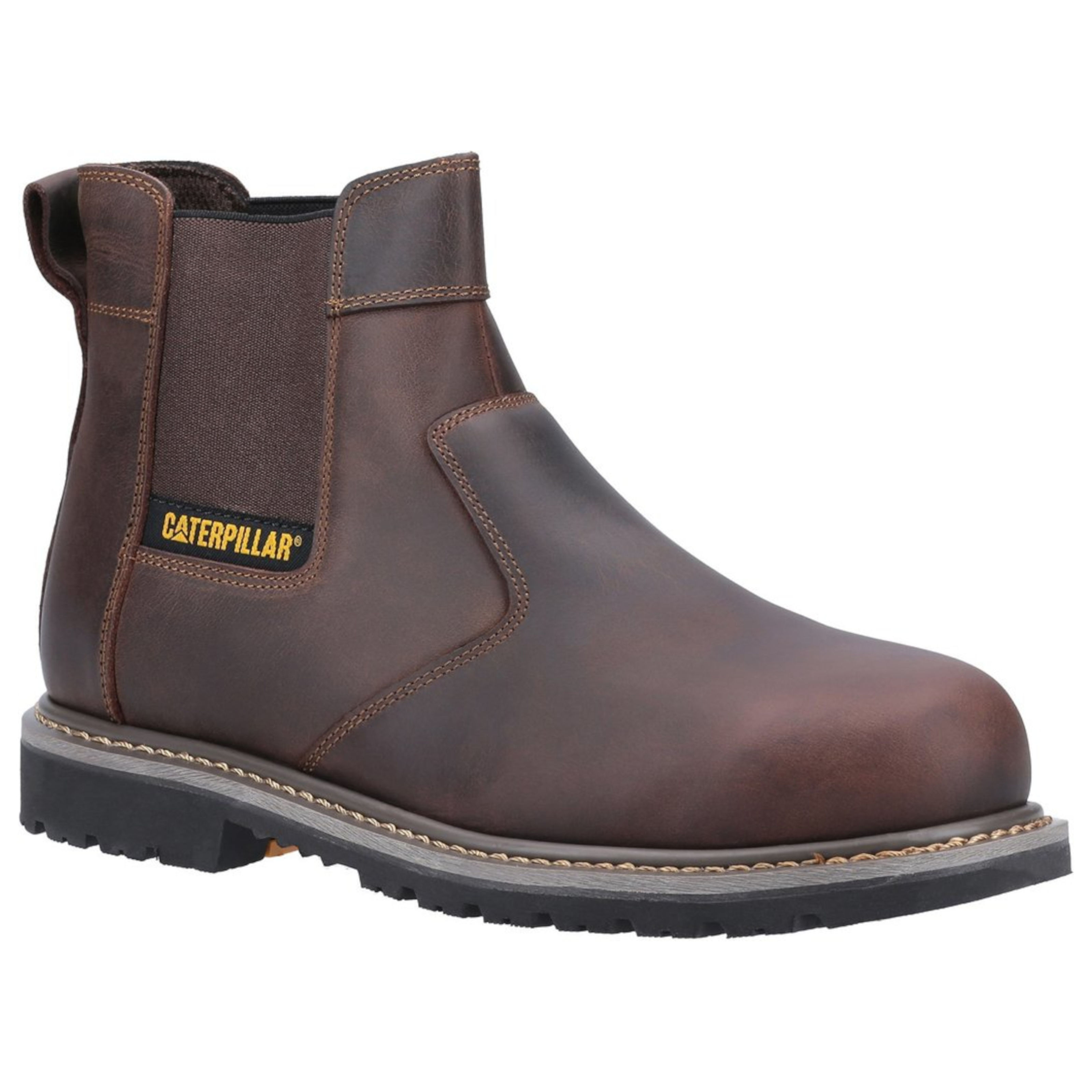 Made with energy-absorbing heels to help reduce wearer fatigue and negate the effect of impacts, CAT Extension lace-fastening safety shoes are ideal for people who spend long periods of time on their feet. The uppers are crafted using black nubuck leather while the SRA-rated soles are made from long-lasting and comfort-enhancing waterproof rubber. On the inside, steel toe caps offer plenty of protection from impacts. These CAT safety shoes are available in UK sizes 6 to 13.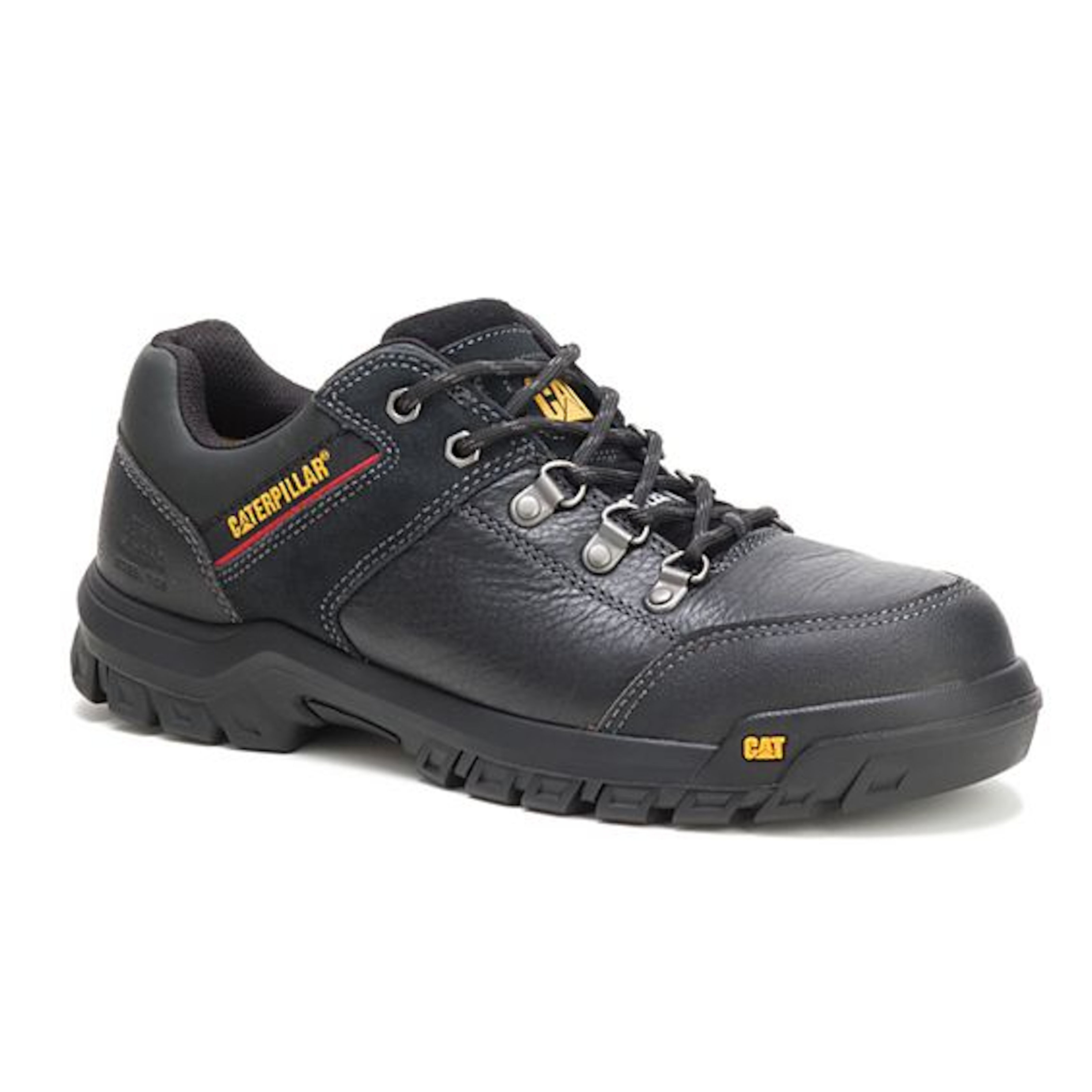 Discover our complete collection of CAT safety boots, shoes and accessories on the Tiger Safety website.