Dr. Martens Safety Boots: Get Them While You Can!
Worn by the most diverse range of people (from Madonna to the Pope!) Dr. Martens is one of the most iconic footwear brands ever to have graced the planet. Tiger Safety has been a proud supplier of Dr. Martens Safety Boots for many years and so it is with regret that we share the company's announcement that they will no longer be manufacturing safety boots after the spring of 2021.
This means that our entire collection of Dr. Martens safety boots, which includes 31 different styles, is now of strictly limited availability. As the safety footwear is purchased, there will be no new items coming in to replenish our stock. If you want to get your hands on (and feet in!) a robust, stylish and long-lasting pair of DMs, then the time to act is now. Get them while you still can!
The collection of DMs from Tiger Safety includes:
Dr. Martens Rosa ST Safety Boots
Designed to keep the feet warm and cosy during the cold weather of winter, these heavy-duty safety boots are made from industrial-tumbled leather in a smart brown teak colour and are finished with the iconic Dr. Martens yellow stitching. The footwear is fully lined with super-soft faux fur and features a removable SmartMask cushioned footbed that enhances comfort levels. Strong tabs at the top of both sides of each boot allow for the easiest and quickest donning and the tough outsole is heat-resistant and imbued with anti-static properties.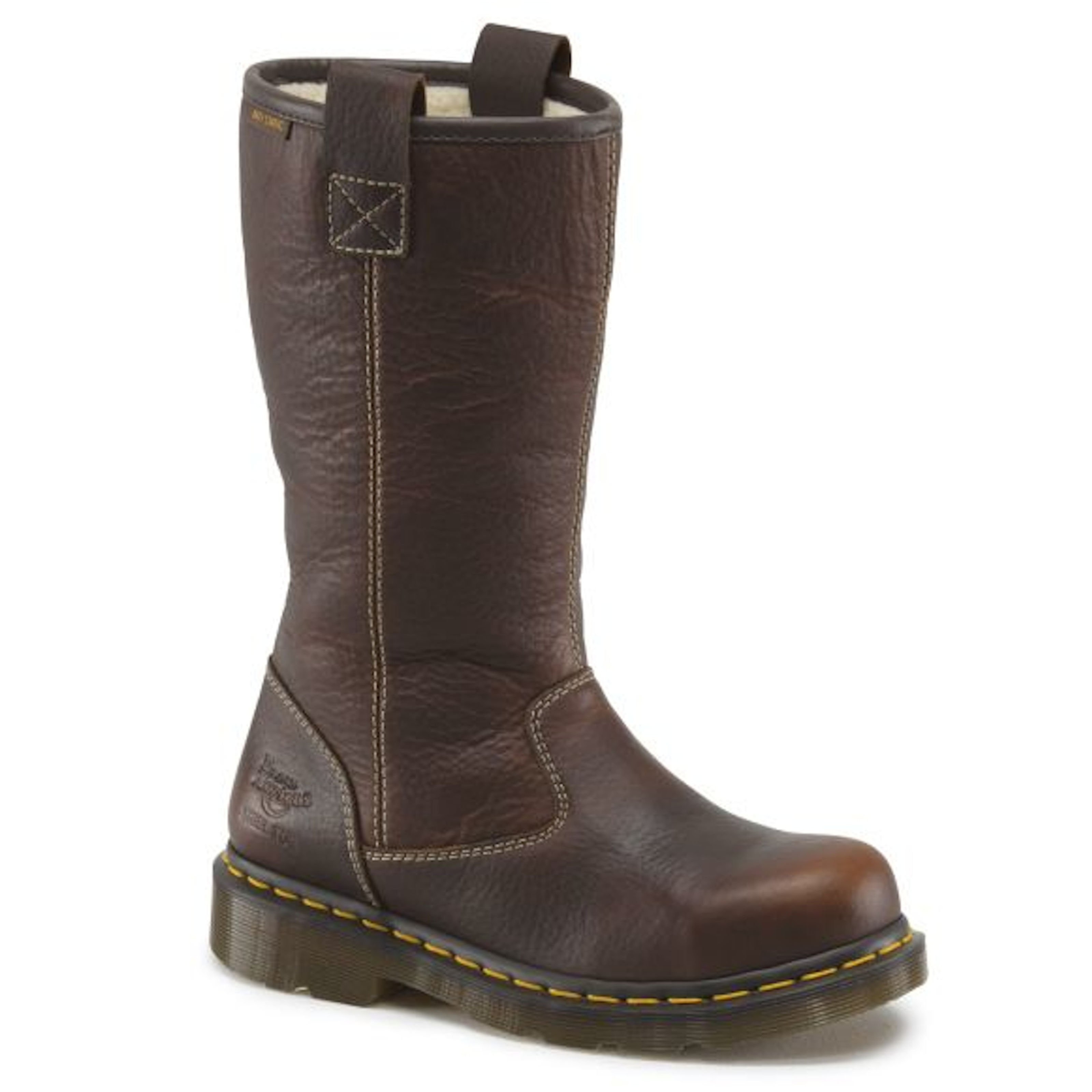 Dr. Martens Attend Combat Boots
Rightly billed as 'the ultimate in protection and reliability', Dr Martens Attend service boots are styled in smart black from top to toe and are ideally suited to be worn as part of a uniform. Designed for rapid response and with a comfortable mid-cut construction, the boots deliver excellent traction and are lightweight, breathable and flexible enough to be worn all day with minimum discomfort and fatigue caused to the wearer.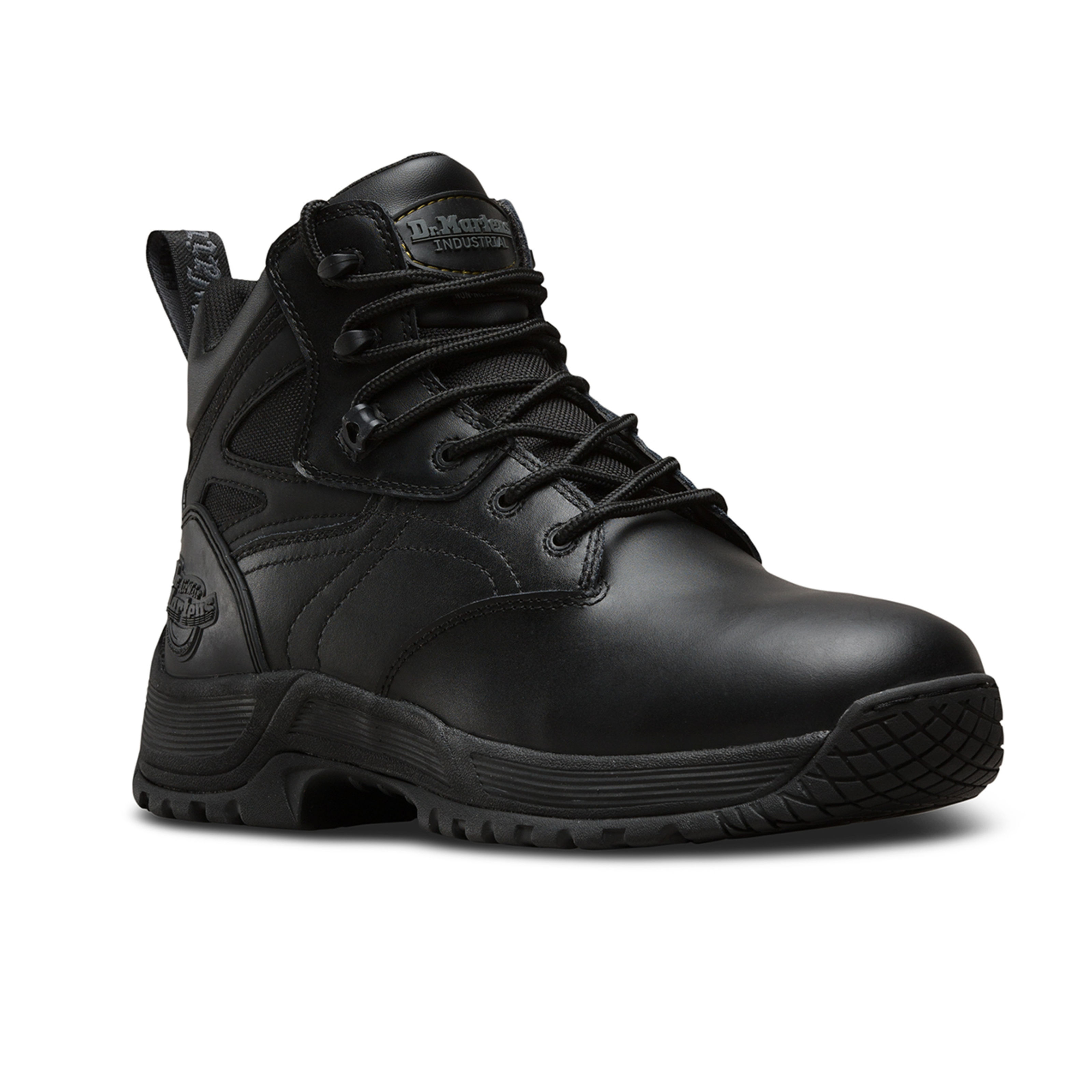 We are extremely sad to hear the company's announcement that they will no longer be making safety boots, a decision that represents the end of an era. Order yours from Tiger Safety as soon as possible and don't forget that you'll receive a Dr. Martens T-Shirt and Badge Set absolutely FREE with orders over £100!