Dr. Martens Safety Boots: Limited Stock!
The Dr. Martens brand of footwear is recognised around the globe and is renowned for combining immense practicality with iconic style. If you've been following the Tiger Safety blog (and if not, why not?!) then you'll know that, as of Spring 2021, Dr. Martens will no longer be producing safety footwear.
This means that Dr. Martens safety footwear is currently in short supply and selling fast! Tiger Safety still has a good amount of stock but, as this stock will not be replenished, the time to get yours is right now. Limited sizes and styles are available and once they're gone then they're gone for good! Don't miss your chance.
The styles of Dr. Martens safety boots that we still have in stock include:
Composite materials have been used to craft the flexible midsoles and crushproof toe caps of these robust safety boots, resulting in a construction that is 100% metal free. The outsoles are made using rubber compound material, giving the wearer exceptional grip when walking on slippery and/or uneven terrain. Coloured mostly black with attractive oxblood accents, the boots are especially lightweight and so are perfect for those whose work involves extended periods of time standing or walking.
Just as much clever engineering and attention to detail has been used on the inside of Dr. Martens Calamus safety boots as on the outside. Each boot incorporates a layered sole featuring patented SoftWair memory-foam footbeds and cushioned, super-flexible EVA midsoles. Woven linings combine temperature regulation with supreme breathability to keep the wearer's feet comfortable all day long. State-of-the-art moisture-wicking technology ensures that the feet stay dry, fresh and healthy.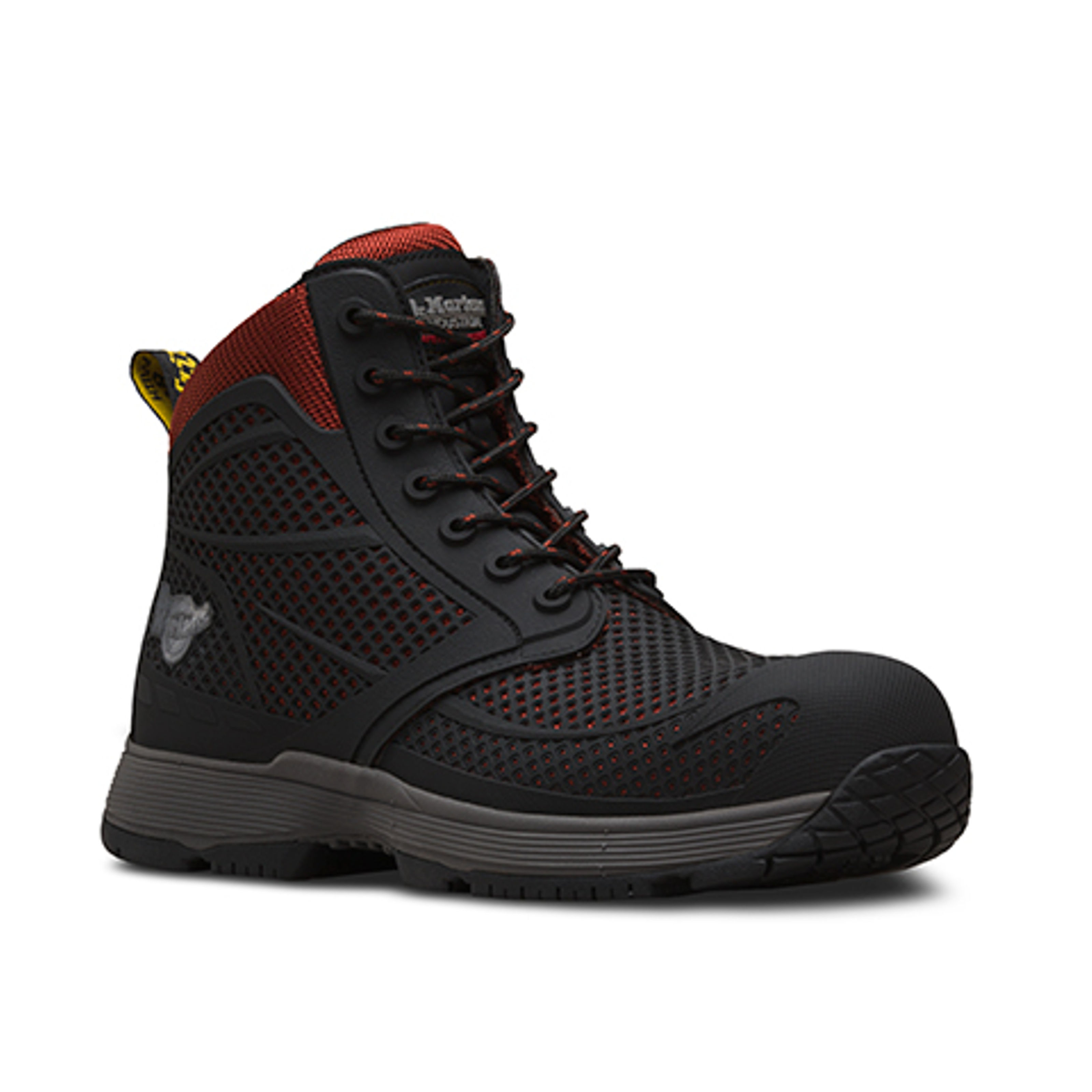 The Dr. Martens brand is primarily associated with boots but a range of safety shoes were also produced by the company. This range includes Icon safety shoes, a heavy-duty pair of footwear that includes crushproof and shock-resistant toe caps crafted from premium-quality steel. Supplied complete with industrial-strength cord laces, the 4-eyelet safety shoes are just as comfortable, hardwearing and reliable as any pair of Dr. Martens boots and are perfect for warehouse staff, forklift drivers, security personnel and many more different kinds of workers.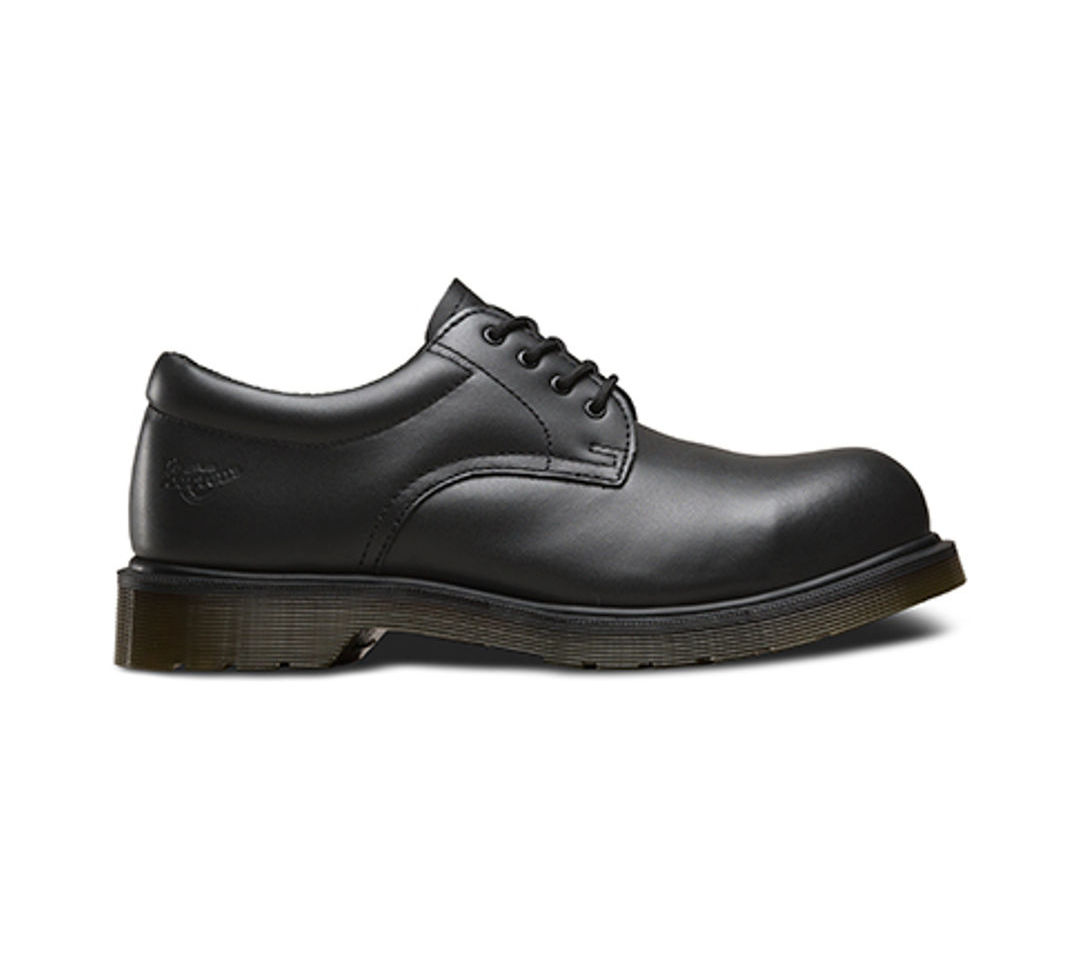 Discover our complete range of Dr. martens safety footwear on the Tiger Safety website and order soon to avoid disappointment!