Dr Martens Safety Boots Selling Fast!
If you are a regular reader of the Tiger Safety blog (and if not, where have you been?!), then you'll know that we will soon be bidding a fond farewell to our bestselling range of Dr Martens safety boots. As of January next year, our stock will no longer be replenished so you don't have much time to get hold of a pair!
Since we made this announcement, there has understandably been a big rush to buy safety boots from Dr Martens, undoubtedly one of the most highly-renowned brands on the market. With Christmas just around the corner and because the boots make such an ideal gift, the boots are selling extremely fast and so we urge you to order soon to avoid disappointment.
Though Dr Martens safety boots are in such high demand, we here at Tiger Safety have not (like some other companies we could mention) decided to cash in by increasing our prices. All of the boots in the range are available to you at the same low price point they were at before. Some styles now have limited size availability.
Our dwindling collection of Dr Martens safety boots includes:
Equipped with crushproof and shock-resistant toe caps made from quality steel, Grapple safety boots from Dr Martens are crafted using tough tumbled leather and are available in either Black or Brown colour options. Superlatively comfortable, each pair incorporates memory foam footbeds and cushioning EVA midsoles along with padded tongues and collars.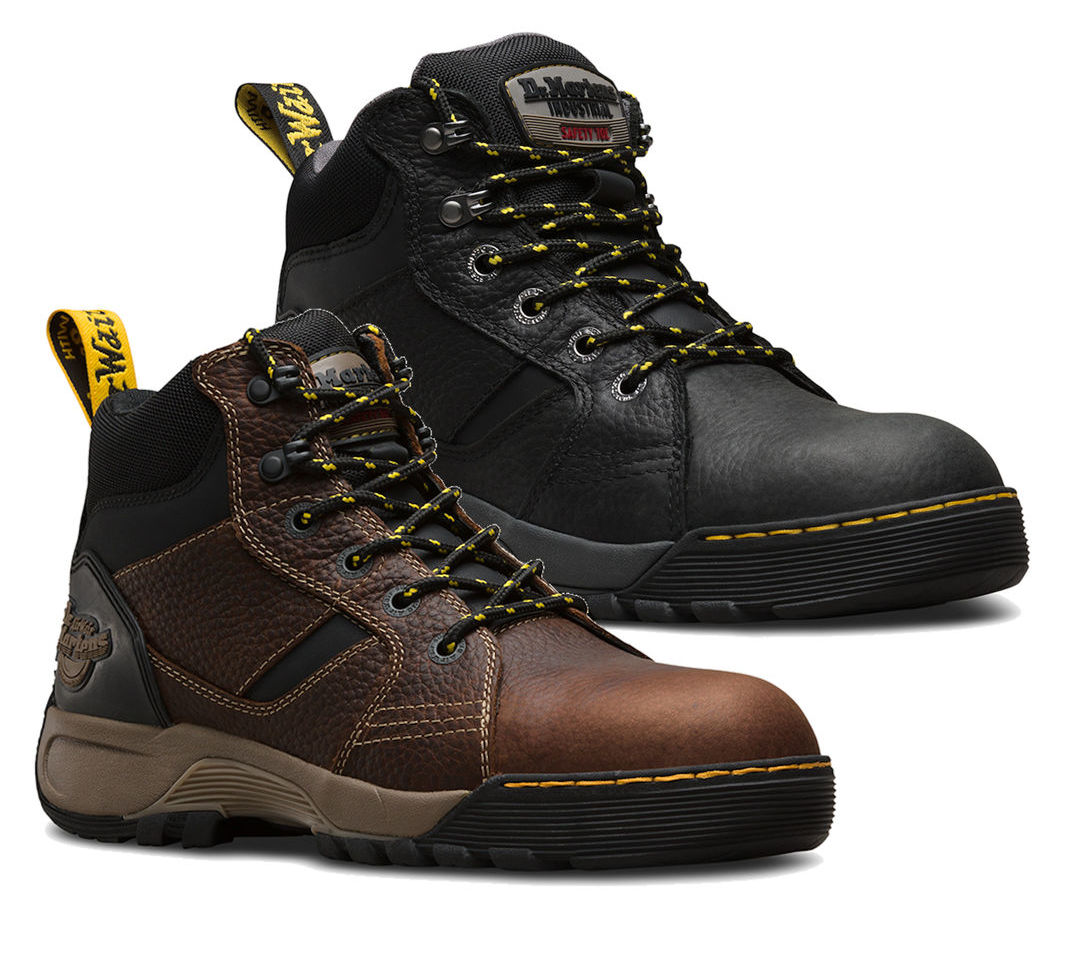 The shock-resistant, crush-proof toe caps and flexible midsoles of Dr Martens classic Corvid safety boots are made entirely from composite materials, resulting in a construction that is 100% free of metal. Each pair is crafted from super-smooth full-grain leather and is built on robust outsoles that offer exceptional traction as well as resistance to heat and static. Corvid safety boots also feature a removable moulded footbed which, made with smart foam, benefit from an anti-microbial treatment that keeps the feet fresh and healthy.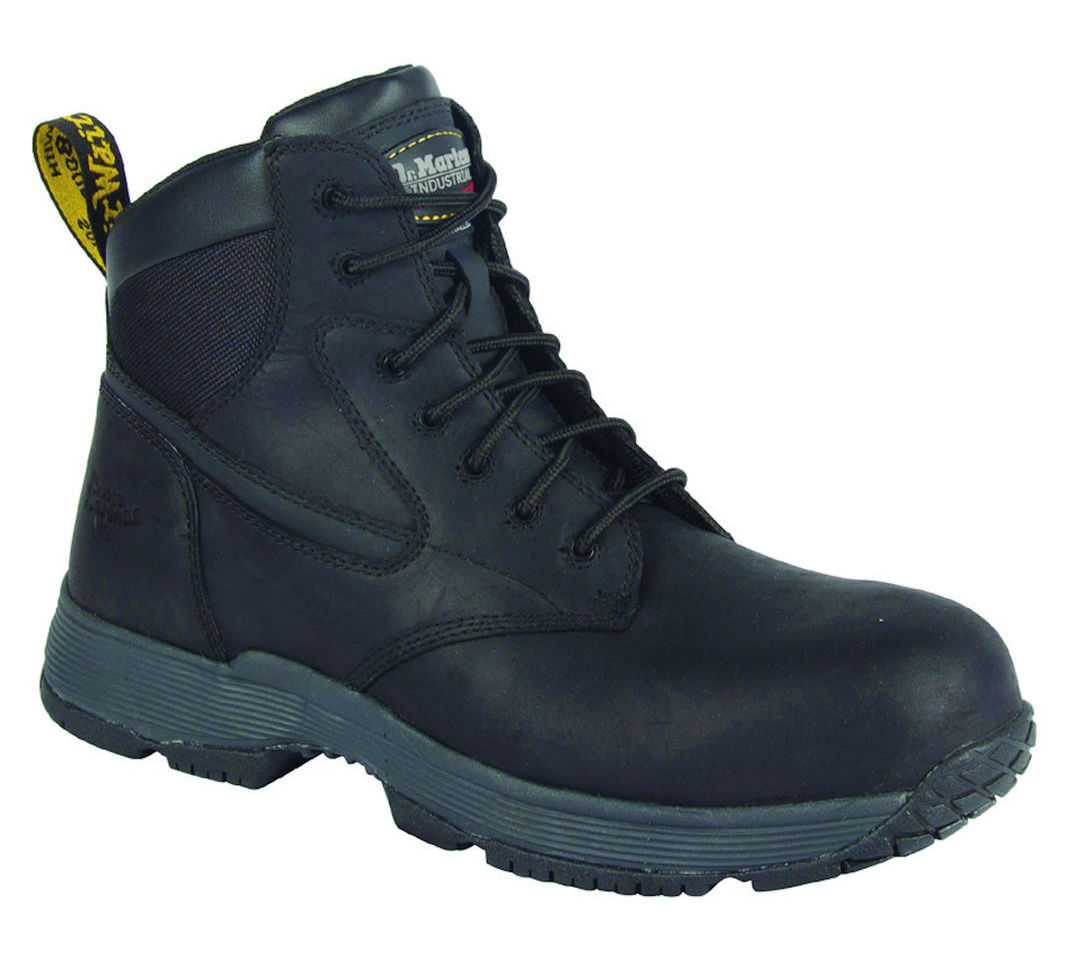 A signature item from Dr Martens popular 'Icon' collection, these safety shoes are made for heavy-duty environments. The shoes are fabricated from smooth leather and incorporate patented AirWair cushioning technology in the SRA-rated anti-slip outsoles. Exclusively available in Black, the safety shoes are extremely reliable and their four-eyelet design makes them especially stylish.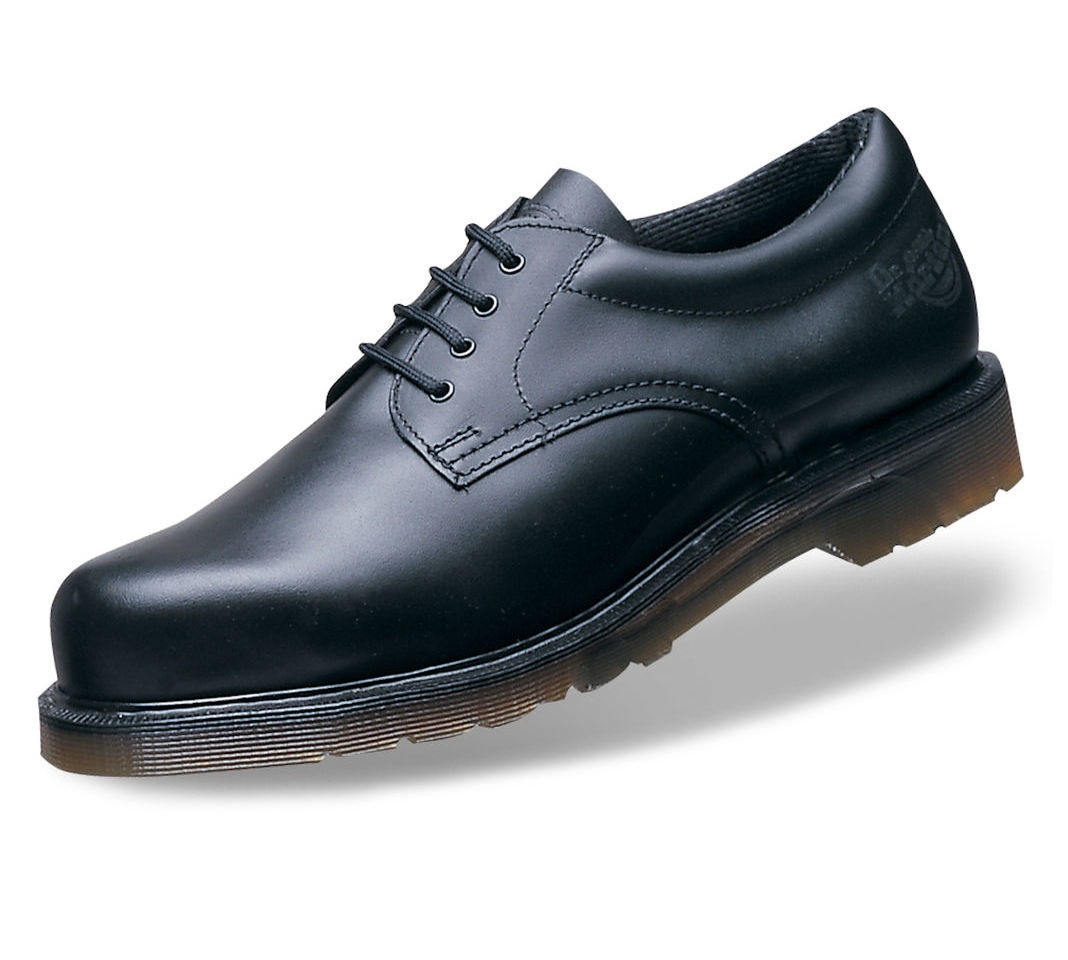 We invite you to browse the Tiger Safety website to discover our complete collection of Dr Martens safety footwear. Don't forget that you only have until January 2022 to place your order! Please subscribe to our free newsletter and follow us on Facebook, LinkedIn and Instagram to receive regular updates, news and special features from Tiger Safety.