Dr. Martens Safety Boots: The Best of the Best
Established in Germany in 1947, Dr. Martens is one of the most recognisable and highly-renowned brands of safety footwear on the planet. Tiger Safety is a proud supplier of Dr. Martens safety boots and trainers, supplying an eclectic range to our customers. Read on to find out how you can make big savings on a selection of Dr. Martens boots, as well as how to receive a branded t-shirt and badge set absolutely free...
In order to make room for the new items that we are always adding to our portfolio, we offer heavily-discounted prices on selected products in our clearance section. There are currently three pairs of Dr. Martens boots in this section, which are:
Featuring the iconic Dr. Martens yellow stitching to their patented, SRA slip-rated AirWair soles, these classic safety boots are as fashionable as they are durable. The strong steel toe caps are designed to be crush-proof as well as shock-resistant while the removable EVA-board insoles enhance versatility. No longer in production, this item is strictly limited and highly sought-after so order soon to avoid disappointment!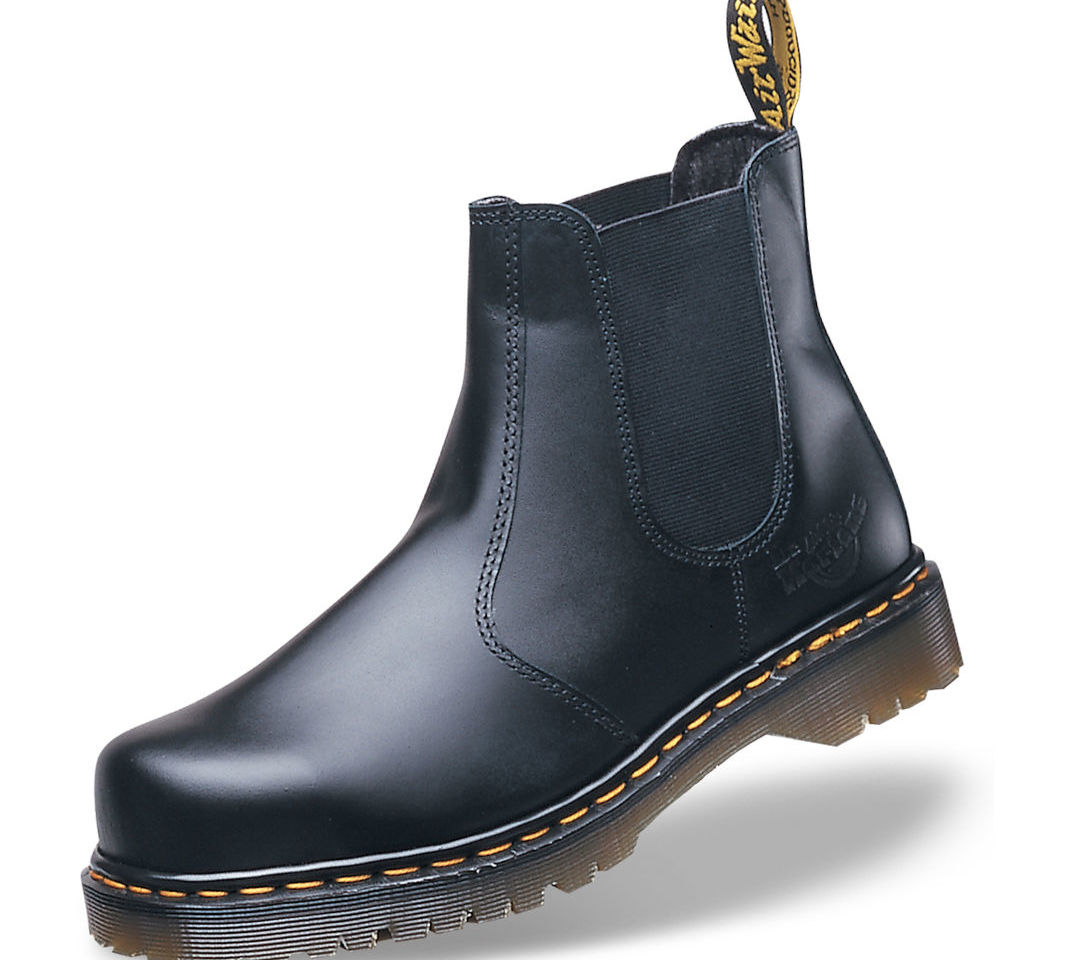 These hiker-style boots are fabricated from full-grain, heavy-duty leather of the highest quality. Supremely comfortable, the boots feature a padded tongue and collar along with a cushioned, ergonomically-contoured insole. The outsole is particularly robust, delivering impeccable traction, resisting high temperatures and imbued with anti-static protection.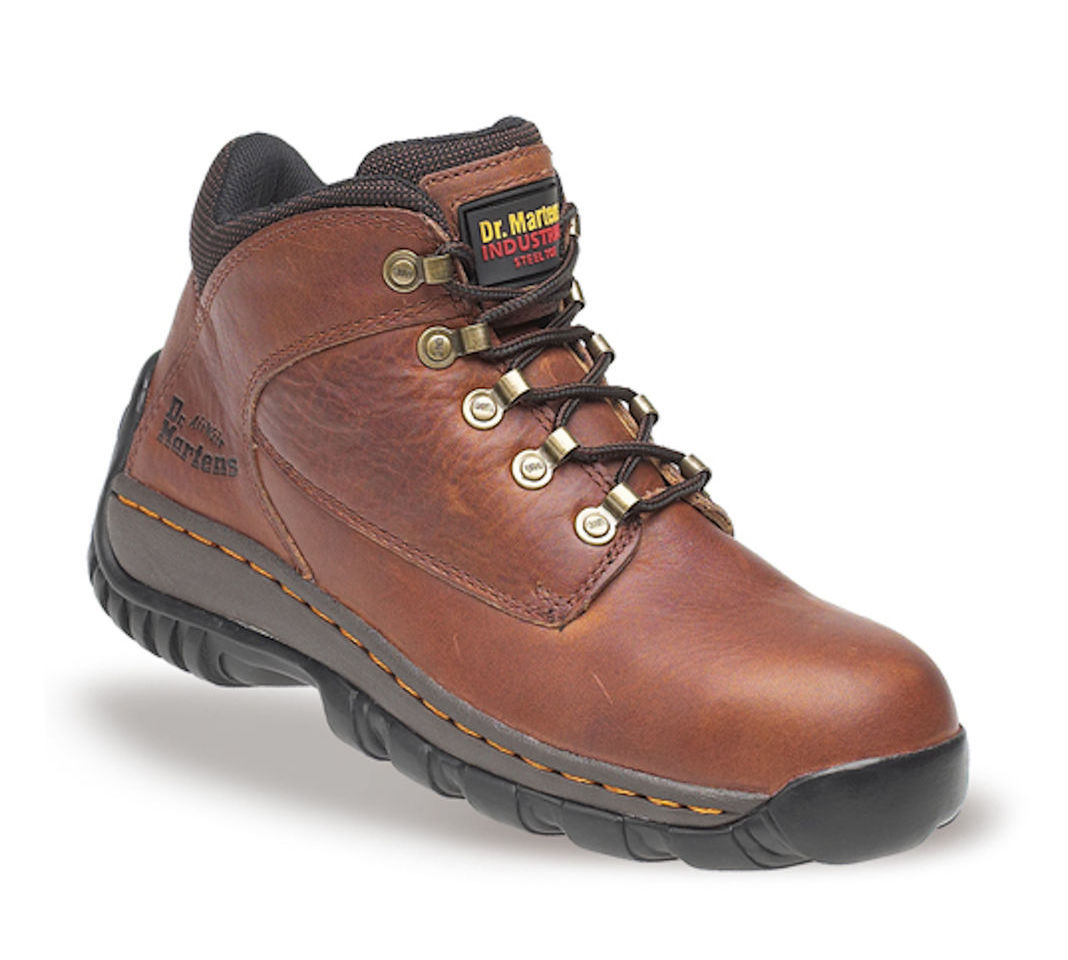 These boots boast a 100% metal-free construction: instead of steel, an equally strong and crush-proof composite material has been used to create the protective toe caps. Perfect for people who spend extended period of time on their feet, Dr. Martens Calamus safety boots feature a state-of-the-art, super-lightweight design that incorporates moisture-wicking technology and a woven, highly-breathable lining.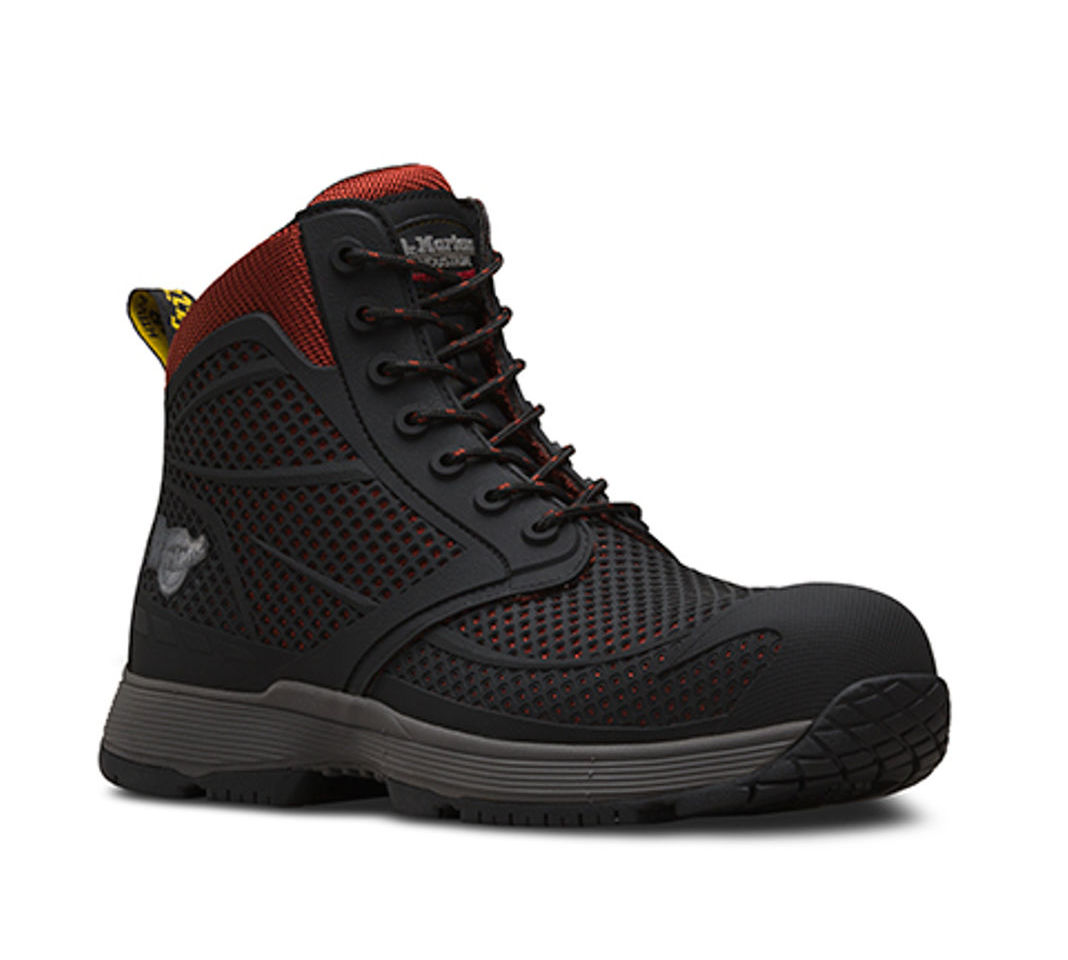 All orders totalling in excess of £100.00 will be supplied with a FREE Dr. Martens t-shirt, which is decorated with no less than five official branded badges. Only available while stocks last so get your order in today!