Dr Martens Safety Footwear Selling Fast!
Back in October 2020, Tiger Safety published a blog article announcing that top footwear brand would no longer be producing safety footwear as of Spring 2021. That time has now arrived! It's the end of an era and so Dr. Martens safety footwear is now in high demand. Our stock is therefore diminishing quickly and won't be replenished so if you want to get your hands on (and feet in!) a pair of genuine Dr Martens safety footwear then the time to act is NOW!
Unlike many other companies, Tiger Safety has not hiked up our prices of Dr Martens boots to cash in on the sudden demand: you can still count on our competitive pricing structure to help save your precious funds. Our remaining collection of Dr Martens safety footwear includes:
People who spend long periods of their working day on their feet will love these lightweight safety boots, which are rendered in a smart black colour with oxblood details. The crushproof toe caps and sturdy, flexible midsoles are crafted from composite materials, ensuring a 100% metal-free construction. Rubber compound materials have been used to create the tough outsoles, delivering impeccable grip when walking on uneven and/or slippery surfaces.
Calamus safety boots from Dr Martens are guaranteed to be superlatively comfortable to wear. The boots incorporate layered soles with memory foam footbeds made using patented SoftWair technology. Woven linings deliver the ultimate in thermal regulation while still allowing the feet to breathe, keeping them feeling fresh and comfortable all day long.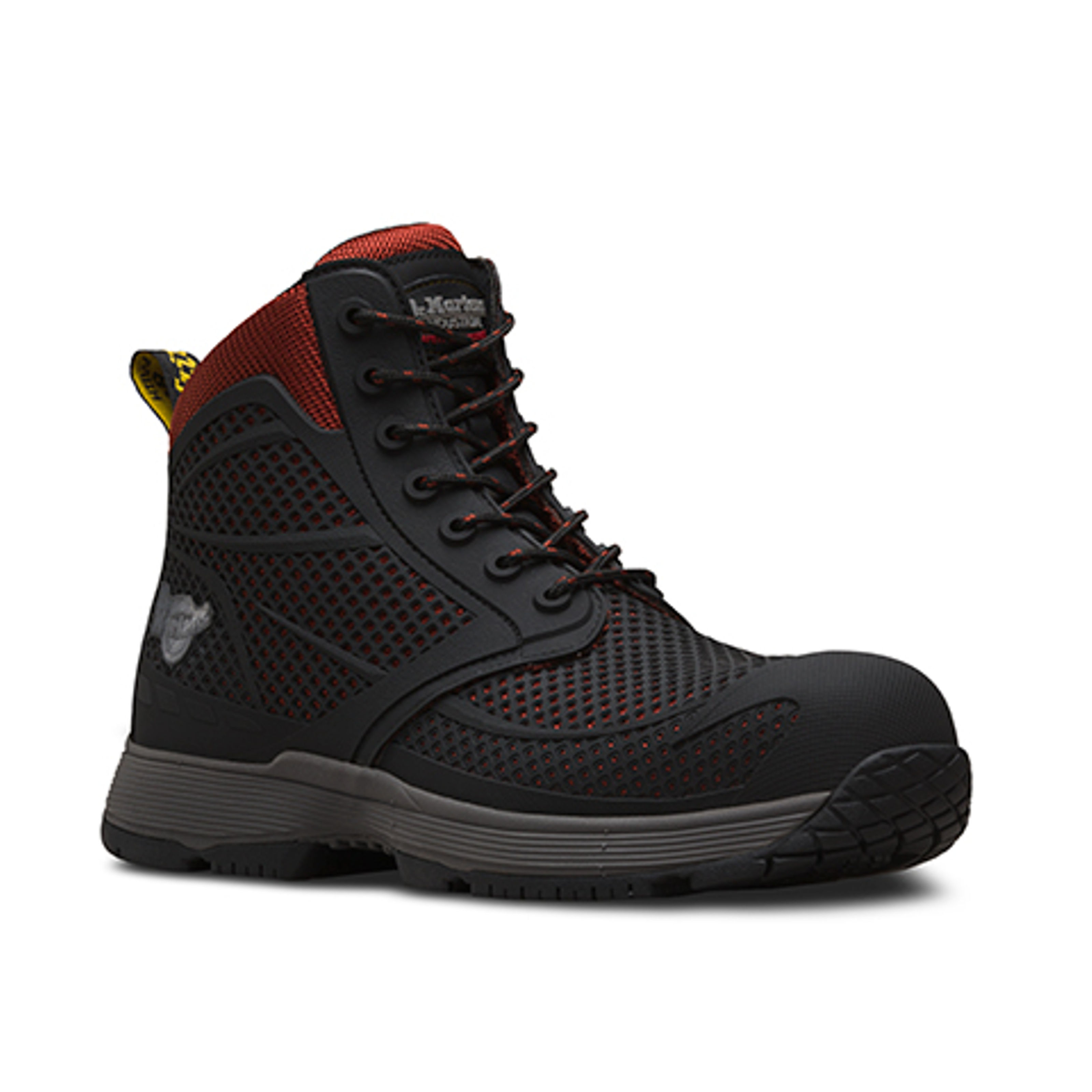 Perfect for wear by a diverse array of workers from security staff to forklift truck drivers, Icon safety shoes from Dr Martens feature shock-resistant, crushproof toe caps made from sturdy, top-quality steel. Each pair of these reliable four-eyelet safety shoes is supplied complete with cord laces of industrial strength.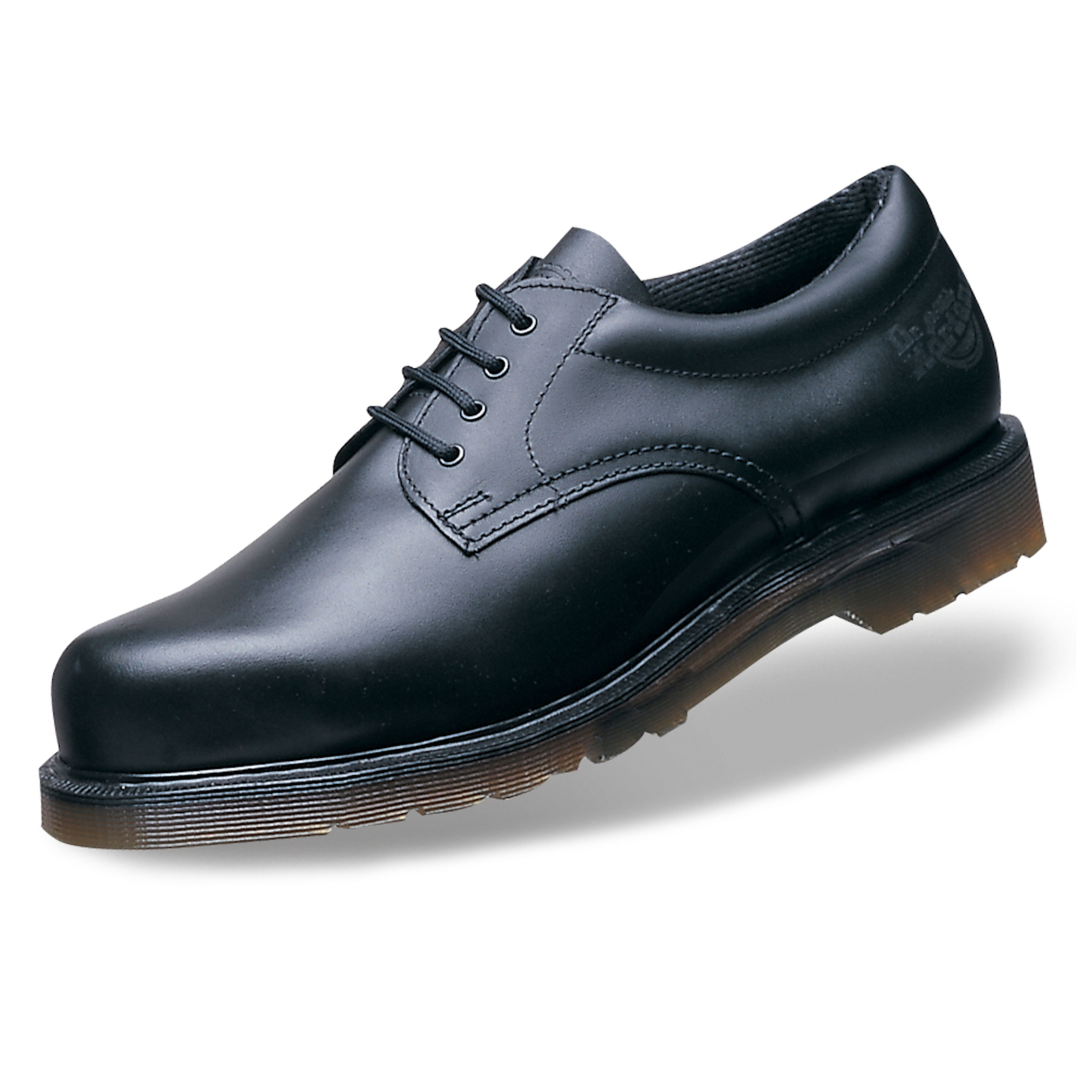 Please browse the Tiger Safety website to discover more styles of Dr Martens safety footwear. Limited sizes are available and no further stock will be added once they are sold so order NOW to avoid disappointment!