Dr. Martens Steel Toe Cap Safety Boots: Perfect Protection
If you do heavy-duty work then you need heavy-duty protection: safety boots that incorporate steel toe caps are perfect for the job. As part of the extensive Tiger Safety collection of protective footwear, we supply steel toe cap safety boots manufactured by several different brands, including the customers' favourite: Dr Martens.
Full-grain leather of industrial grade is used to create these hardwearing safety boots, which are rendered in a subtle grey colour. Made in that classic Chelsea boot style, the boots are as stylish as they are practical: safety features include an anti-static, high-traction outsole and crushproof steel toe caps. To enhance comfort, these ladies' boots include a SoftWair cushioned footbed made using memory foam.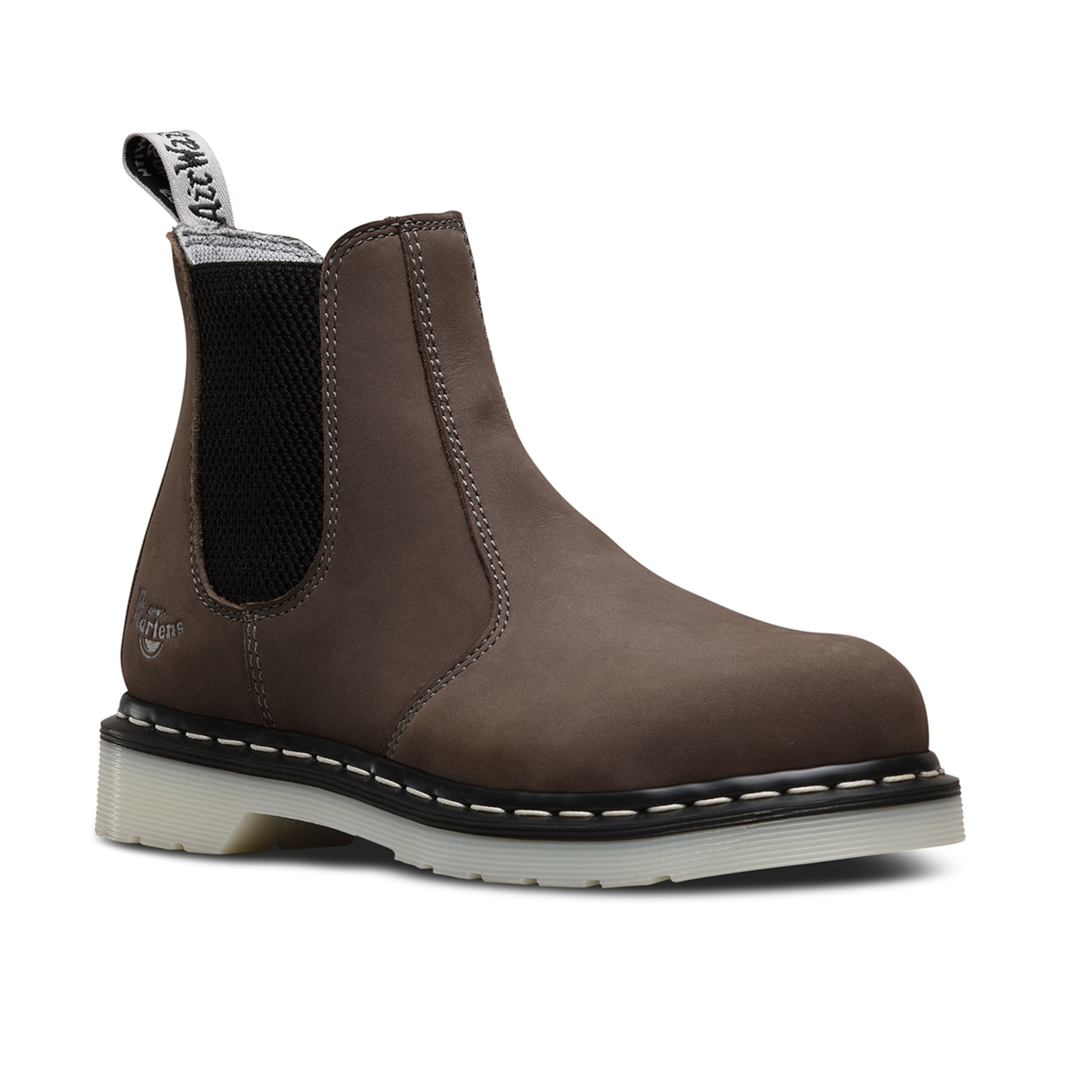 With their patented, SRA slip-rated AirWair sole and smooth black leather uppers, these men's safety boots are built to last. The sole, which is fitted with a comfort air bubble, is extremely strong and can even resist contact temperatures reaching a searing 80°C for up to one minute. Sturdy, robust and durable EVA board is used to make the insoles, which are easily removable as required.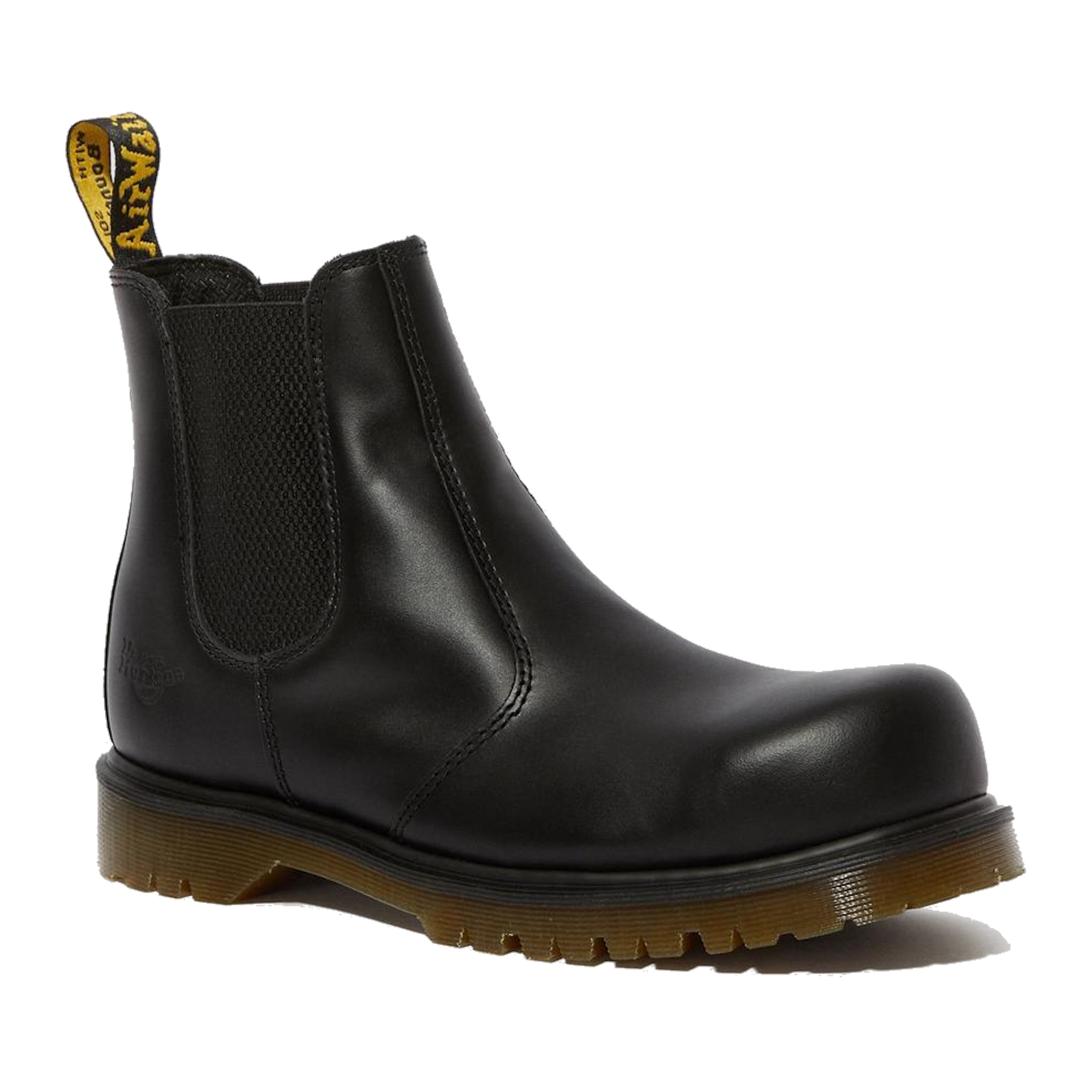 Crafted from oiled, water-resistant black leather and fortified with shock-resistant steel toe caps, these six-eyelet safety boots are particularly breathable: perfect for hard workers who are on their feet much of the time. The memory foam footbed and EVA cushioning midsole are already especially comfortable but this quality is enhanced with a padded collar and tongue.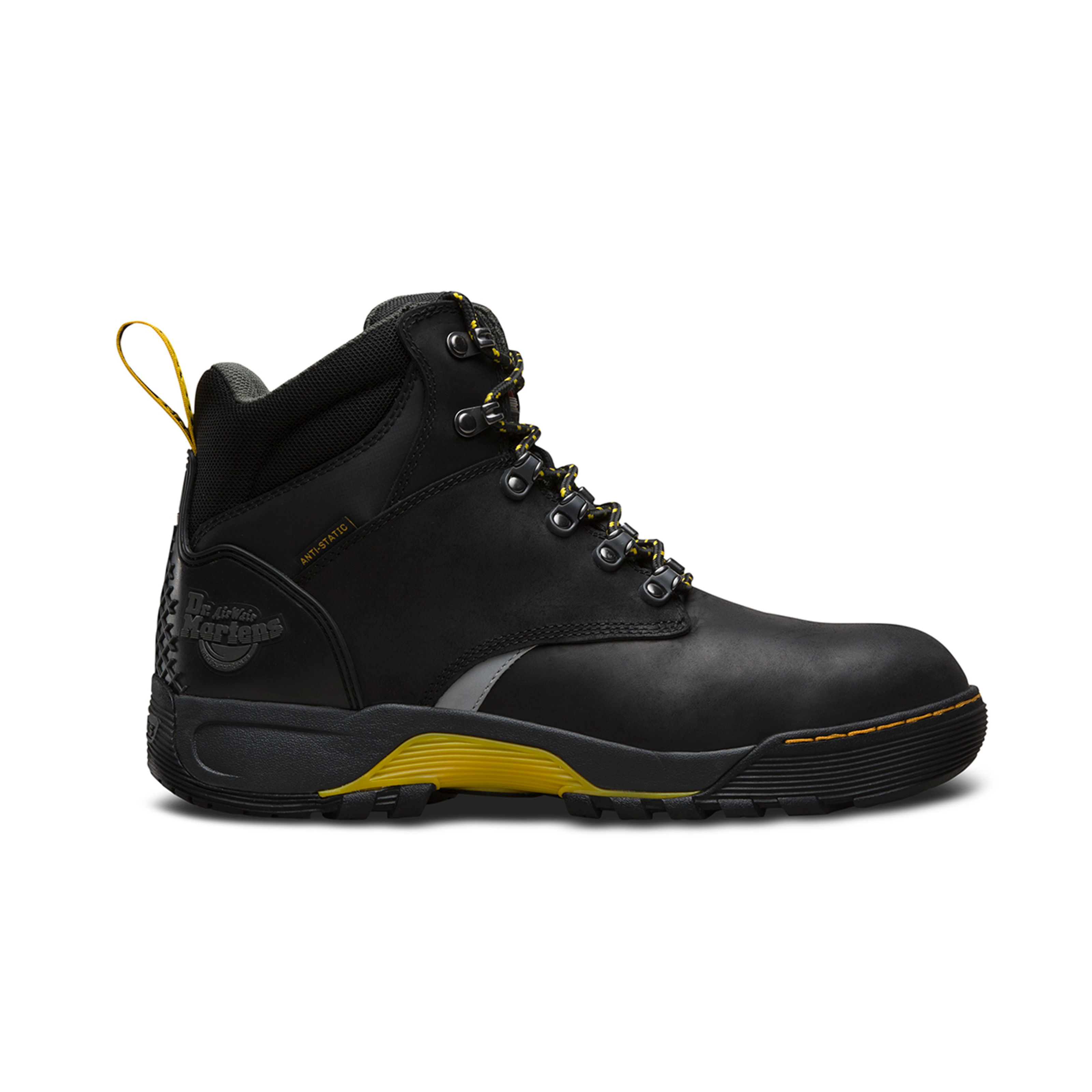 Discover our complete range of safety footwear on the website. Stay safe!