Focus on Welding Safety Boots
Welding is a process that has multiple uses across the spectrum of industry. As it can be dangerous work, it is essential that every welder has the proper kit to make sure that they are well protected in the workplace. A crucial part of this kit is a sturdy, reliable pair of safety boots designed specifically to cope with the heavy-duty rigours of welding.
Here at Tiger Safety, we have carefully selected four styles of safety welding boots from renowned brands like Cofra, Delta Plus and Rock Fall. As with our entire product portfolio, these boots are brought to our customers at the most competitive price point with zero compromises on quality. In this edition of our blog, we will be showcasing one of the bestselling pairs of welding safety footwear from our collection.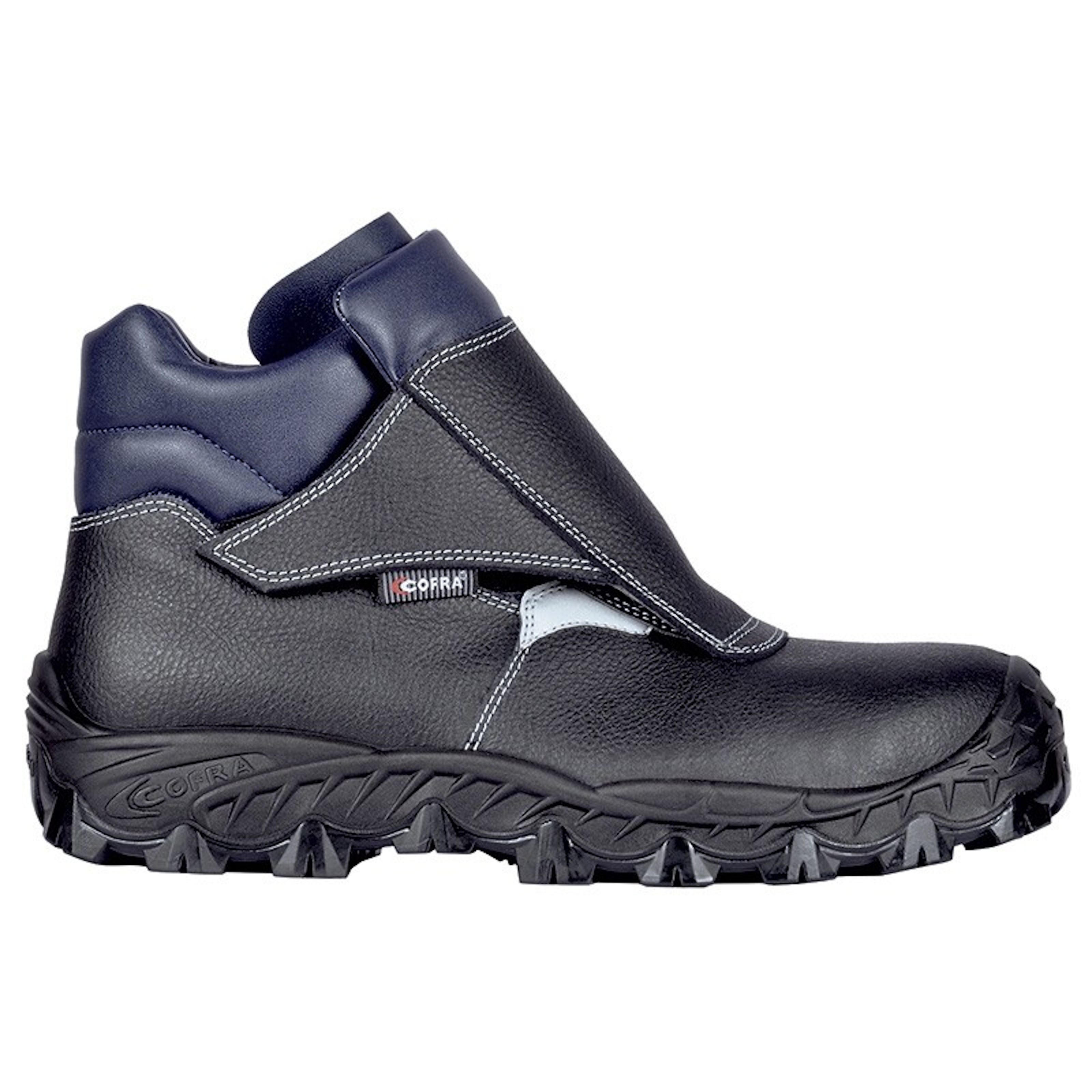 Built to withstand the toughest of working conditions, BIS UK welding safety boots are made using water-repellent black leather of absolute premium quality. The boots are equipped with penetration-resistant midsoles and crush-proof, shock-resistant toe caps that have been tested to a massive 200 joules of impact force; both the midsoles and the toe caps are made from composite material, resulting in a construction that is entirely free of metal.
The robust boots, which are stitched with fireproof seams, incorporate flaps that fasten securely with Velcro; these flaps are designed to cover the laces and protect them from abrasion, heat and the inevitable welding spatter. They also feature a rubber scuff cap at the toe area, which resists abrasion and delivers added protection.
Each pair of BIS UK welding safety boots from Cofra is built onto deeply-cleated PU/nitrile rubber soles, which provide SRC-rated levels of grip and are also resistant to acid, alkali, solvent, oil and contact heat up to 300 degrees Celsius. The boots are designed to offer supreme comfort to the wearer, with footbeds made using breathable EVA and anatomic, holed and anti-static fabric. Each pair is finished with padded collars and lined with Texelle polyamide lining.
Please browse the Tiger Safety website to discover our complete range of welding safety boots, along with other welding essentials such as visors and masks.