Hand Protection: Our Comprehensive Collection
The comprehensive collection of workwear and PPE available from Tiger Safety includes a wide range of products designed to protect the hands in a variety of working environments. Like everything we supply, these products are guaranteed to be of the very highest quality and brought to you at a super-competitive price.
Our range of hand protection products includes:
Designed for use in heavy-duty industrial applications, Nitrex gauntlets from top brand Delta Plus offer the ultimate combination of protection and comfort. The gloves are crafted using green nitrile, noted for its exceptional resistance to abrasion and chemical attack. Each pair of gloves is flock lined to help absorb perspiration and keep the hands feeling fresh and clean during wear. Offering full arm-protection, the gloves have a construction that is entirely free of latex and silicone, ensuring that they do not cause any allergic reactions in sensitive wearers.
A key feature of Delta Plus Nitrex gauntlets is the textured grip pattern at the palms and fingers. This ensures that full dexterity and excellent grip is maintained, whether working in dry or damp environments. Airtight and waterproof, these professional gauntlets are available in sizes medium to extra large.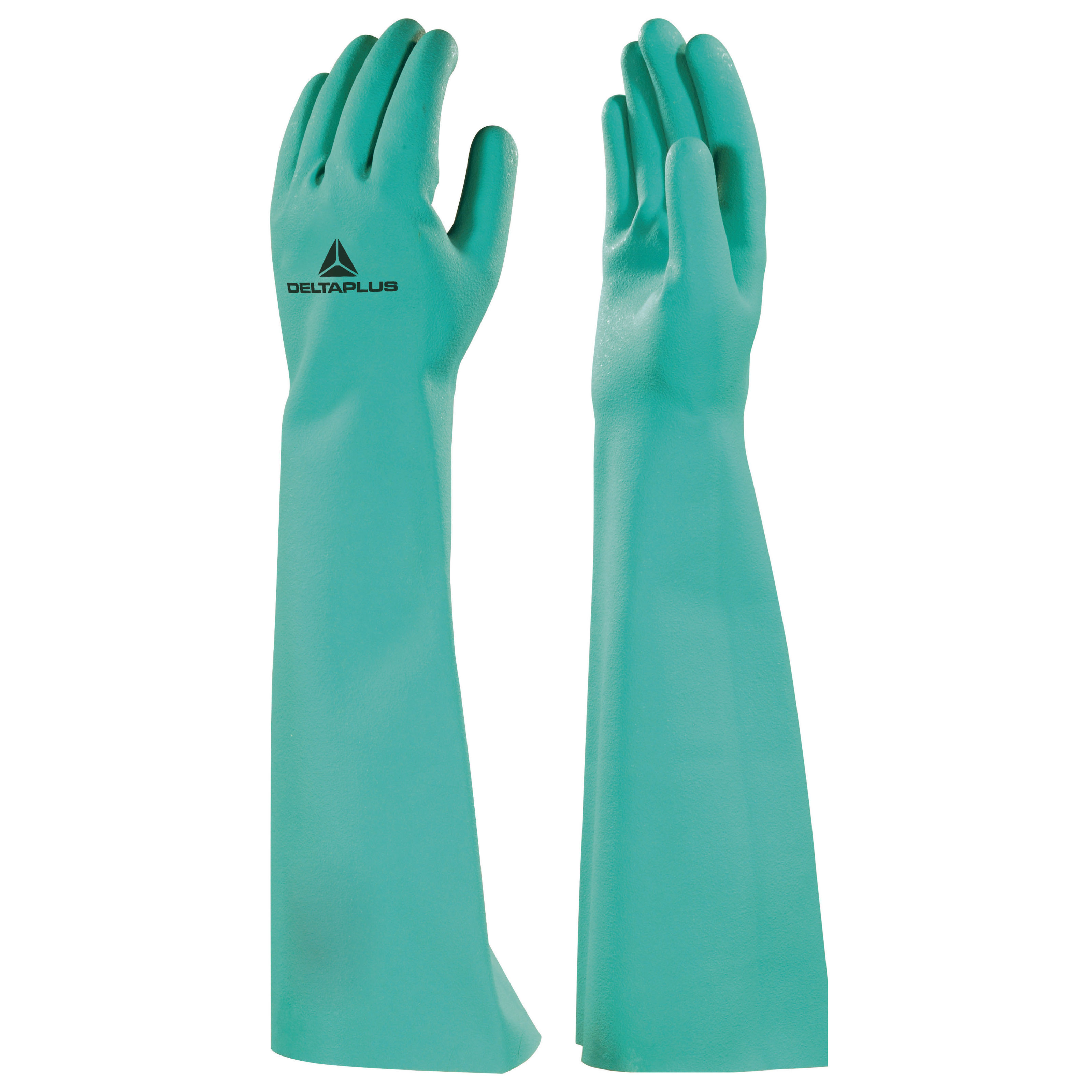 Crafted from strong cotton canvas and lined with 3M Thinsulate, these gloves are ideal for working in low-temperature environments. Tough cowhide split leather has been used at the thumbs and fingers for extra protection and is also used to create a strengthening strip to deliver exceptional robustness. Strongly resistant to abrasion and tearing, the gloves also include extra piping to protect the vulnerable seams at the thumbs and fingers.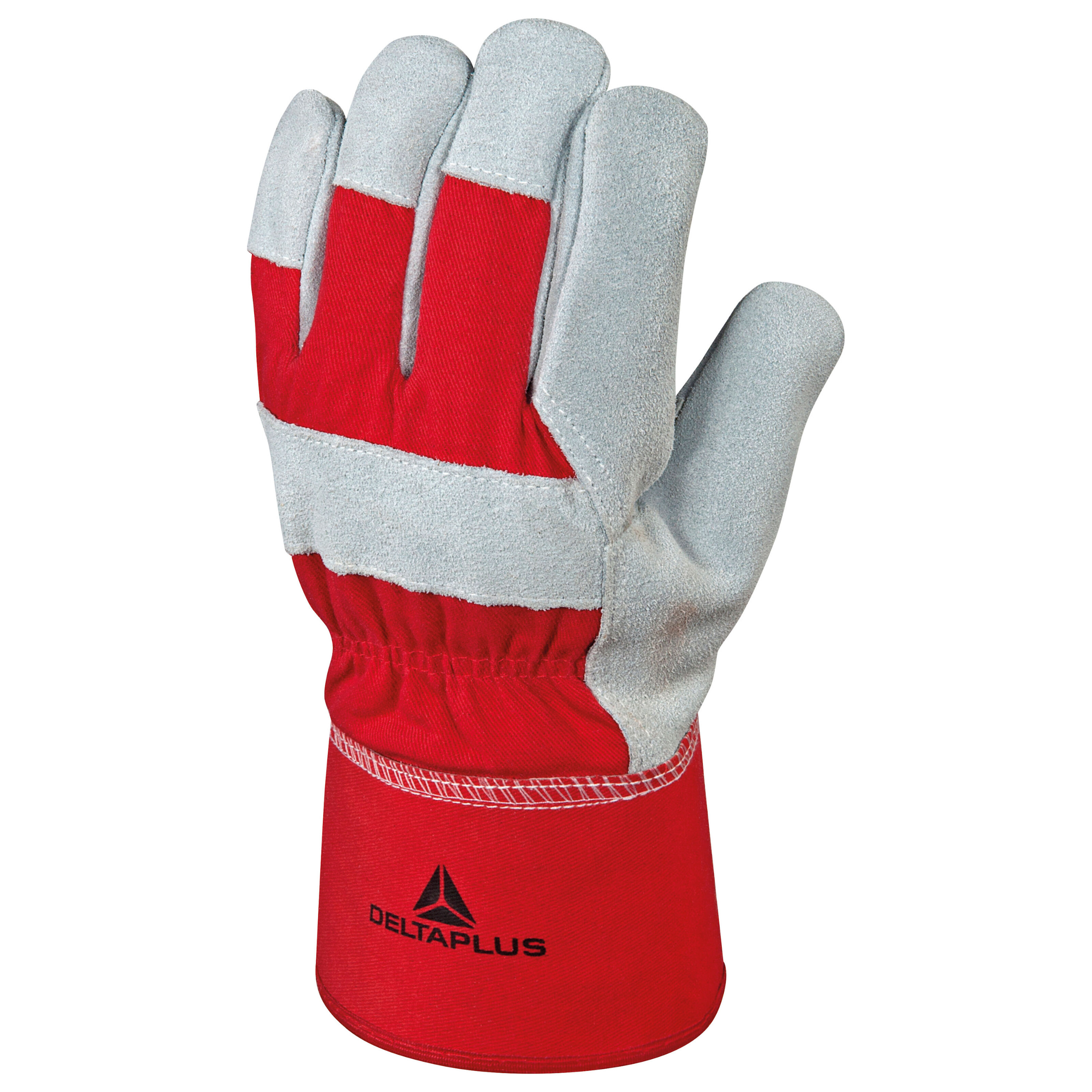 These versatile work gloves are suitable for use in a wide array of working environments and offer fantastic value for money. The gloves are manufactured from full grain cowhide leather and are designed to be supple, allowing unrestricted movement and excellent dexterity. One satisfied buyer of these gloves left a five star review and commented: "Very soft, comfortable gloves. Stood up to use well."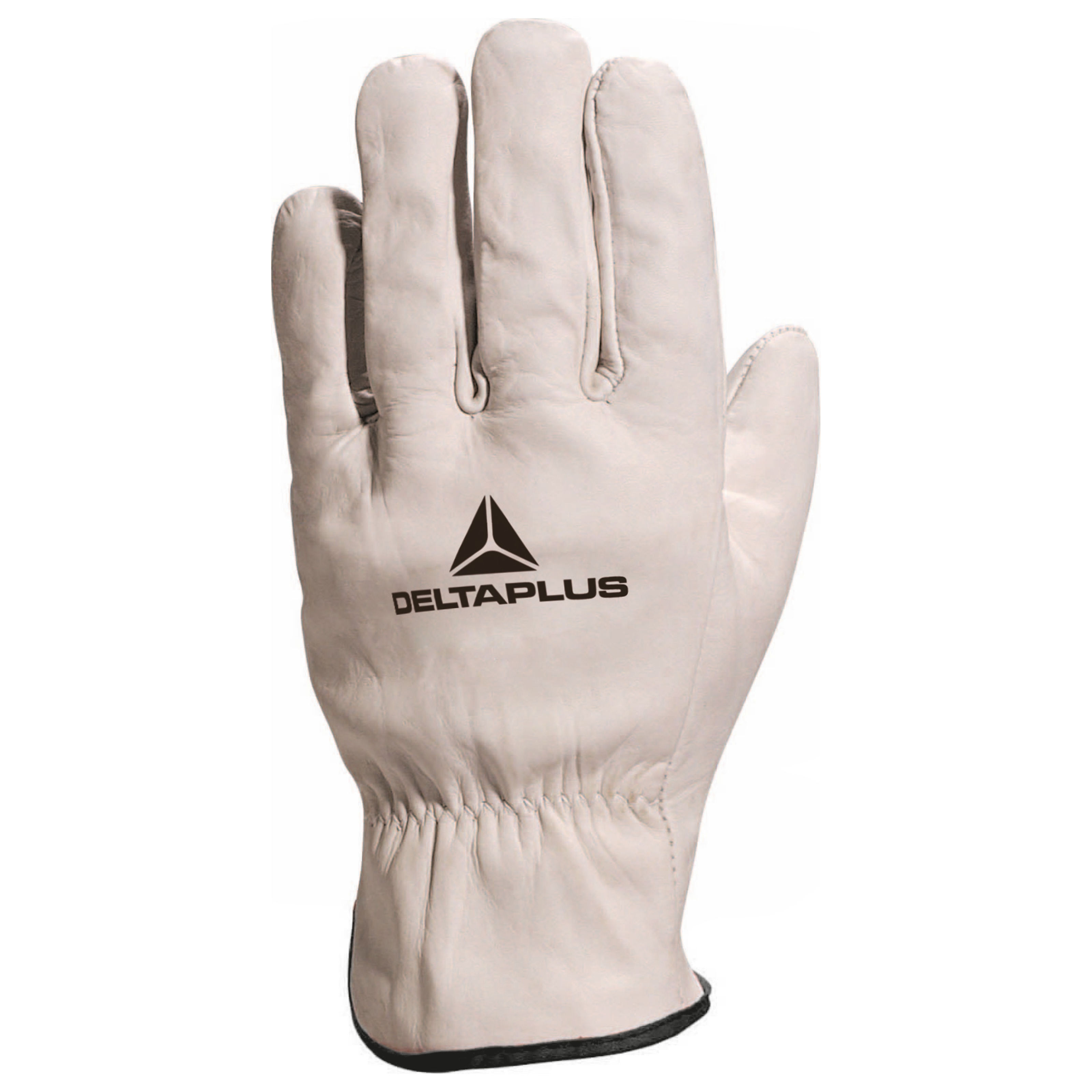 Discover the complete Tiger Safety range of safety gloves and hand protection products on our website and don't forget that all orders over £20.00 in value are delivered absolutely free with our compliments.