Introducing Lavoro Safety Footwear
At Tiger Safety, we are passionate about providing an extensive range of safety footwear, workwear and PPE to our diverse array of customers. It is for that reason that we seek to continually add to our product portfolio with items from the very best designers and manufacturers the world has to offer.
We are pleased to announce that we have recently updated our collection with a range of safety footwear from Lavoro, one of Europe's most highly-renowned producers of professional-quality footwear. Established for more than 35 years, Lavoro designs, engineers and manufactures safety footwear that is used across the spectrum of the industry in sectors including transport, construction, electronics, forestry, mining and the military.
With the simple slogan 'Engineering Life', Lavoro was the first company in its sector to hold official certification in Research, Development and Innovation. The brand also created SPODOS Foot Science Centre and benefits from established partnerships with universities and research centres around the world. Tiger Safety is proud to join the company's global network of suppliers.
Our collection of Lavoro safety footwear includes:
Crafted using full-grain leather and designed with an ultra-safe high leg, Exploration safety boots from Lavoro are made for high-impact, heavy-duty work. Built onto oil- and solvent-resistant soles which boast an SRC anti-slip rating, the durable boots incorporate impact-resistant steel toe caps along with puncture- and penetration-resistant midsoles. On the inside, a reliable internal membrane makes these hard-wearing boots 100% waterproof. Available in UK sizes from 6 to 13.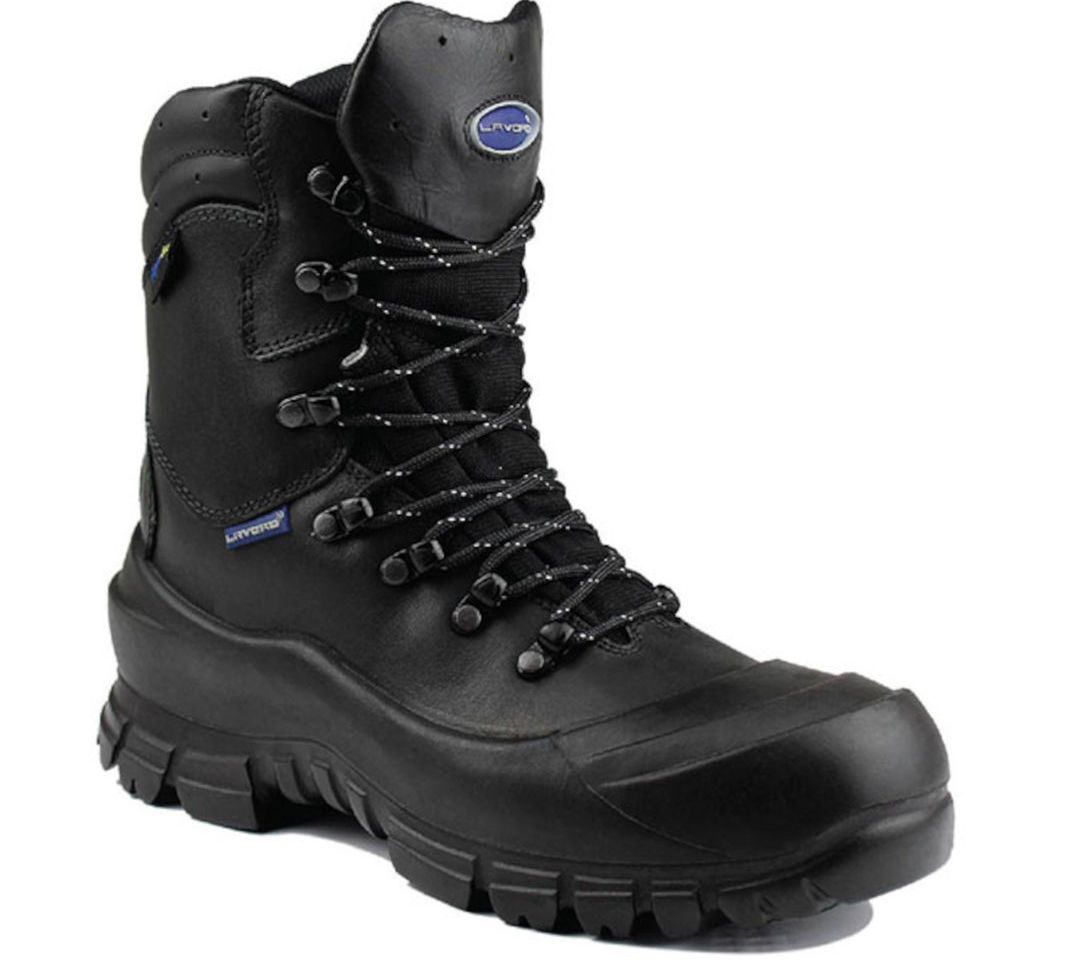 Also made using top-quality full-grain leather, Lavoro's Cyndi safety boots are designed in the classic Chelsea dealer style with a high yet comfortable heel. Rendered in a smart black colour, the boots feature tough steel toe caps along with flexible, penetration-resistant midsoles made from Kevlar. Donning and doffing the boots is made especially rapid and easy thanks to elasticated gussets and convenient pull-up loops to the rear. A key feature of Cyndi boots is their ESD certification, which ensures they are suitable for wear in sensitive working environments like clean rooms and laboratories. Available in UK sizes 3 to 8.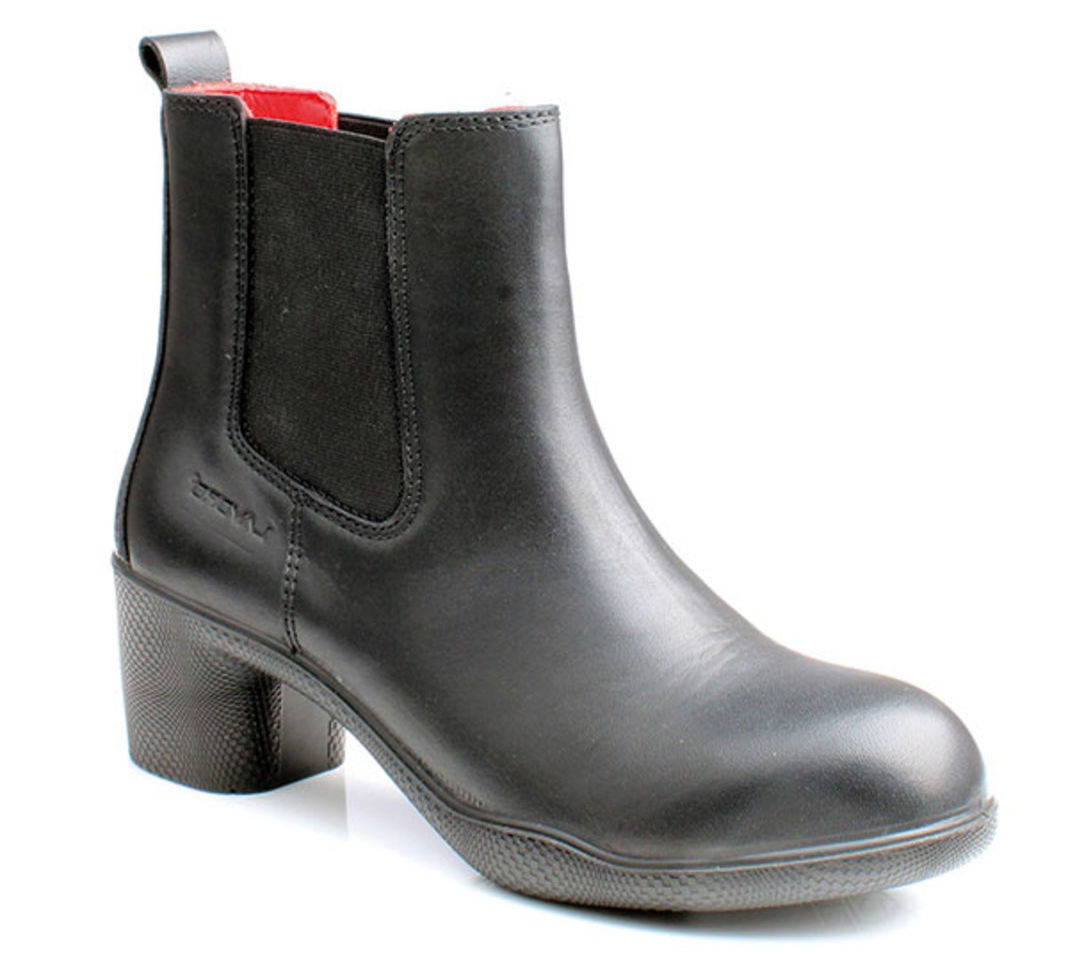 Please browse the Tiger Safety website to discover our complete collection of Lavoro safety boots and shoes.