Safety Footwear: 5 Reasons Why YOU Should be Wearing It!
Safety footwear is, in many jobs, a crucial part of PPE. Worryingly, this seems to be one of the most neglected areas and so, in this edition of our blog, we will be sharing five important reasons to make sure that you/your employees should ALWAYS be equipped with safety boots, shoes or trainers.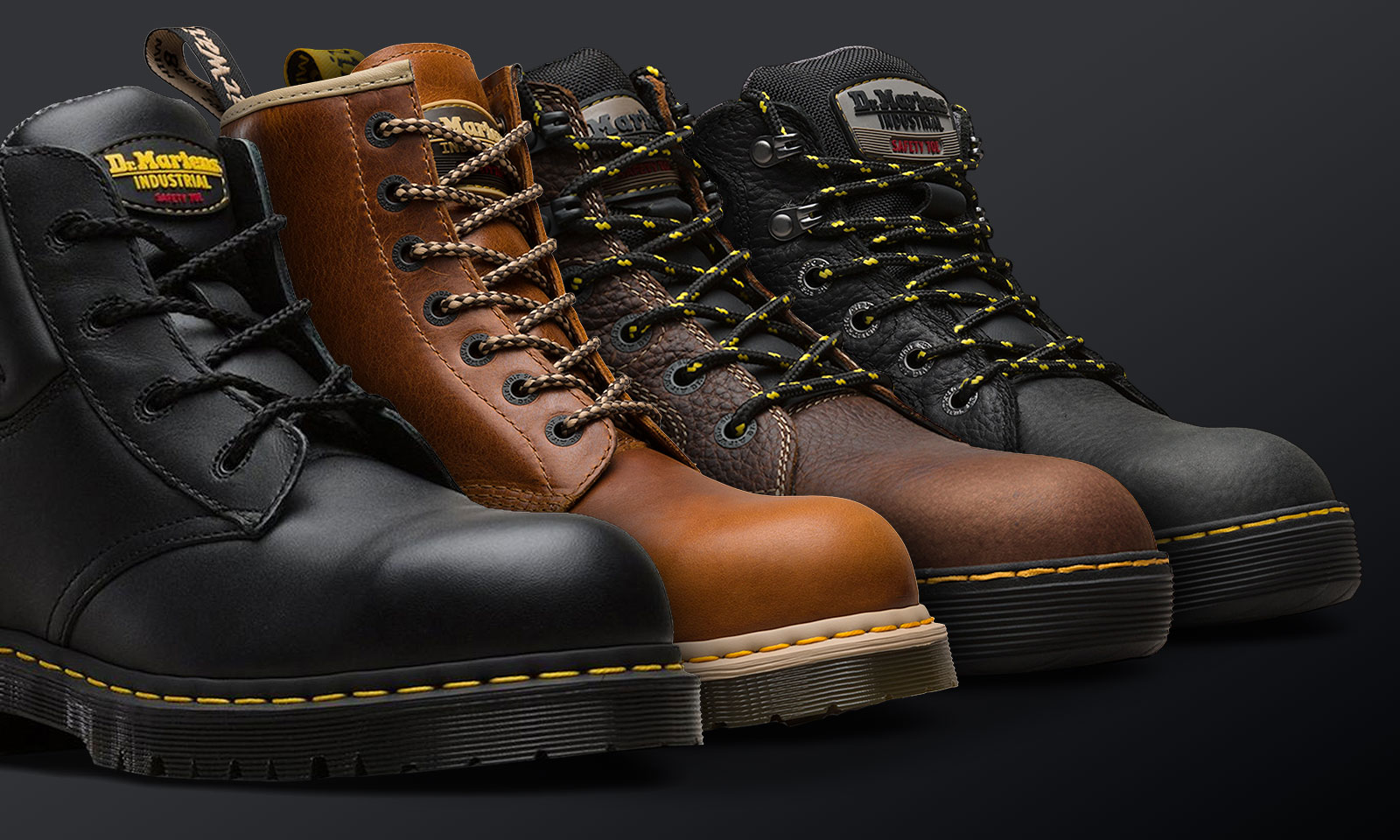 Protection from Above
If you're lifting and/or moving heavy objects, there's a chance that these could end up falling. If they do, it's your feet that are directly in their path to the ground. Safety footwear incorporates tough toecaps (made from either steel or an equally-strong composite material) to protect your feet should this happen.
Protection from Below
Standing on a sharp object could be equally dangerous. The soles of safety footwear are designed to prevent any object, such as a nail or piece of broken glass, from penetrating through and injuring the wearer's feet.
Protection from Slips, Trips and Falls
These are the most common injuries in all work environments from the office to the oil rig and everywhere in between. Safety shoes offer protection from slips, trips and falls through a combination of deep treads and anti-slip properties. They also help you to maintain balance when walking on uneven surfaces.
Protection While Standing
The Health & Safety Executive estimates that around 200,000 people in the UK suffer with lower limb disorders that are either caused by or aggravated by working conditions, especially prolonged standing. Such conditions include damaged joints, swollen limbs, corns, heel spurs, varicose veins and more. Safety footwear is designed to help alleviate the issues caused by prolonged standing by supporting the feet and making them as comfortable as possible, as well as encouraging proper alignment of the legs.
Protection from the Environment
Many employees have to work outdoors, which means they are subject to precipitation and extreme temperatures. Such employees should always be equipped with the proper safety boots that are waterproof and well-insulated.
At Tiger Safety, one of our key product ranges is safety boots, shoes and trainers. There are 180+ different items in this range so please browse our website to discover YOUR perfect pair!