Safety Footwear: Choose the Best, Choose Rock Fall
Tiger Safety customers know that they can rely on us to supply workwear, PPE and related ancillaries of the very best quality at the most competitive price. We choose to stock products from some of the most highly renowned brands on the planet, including such big names as Eurotec, Cofra, Himalayan, Delta Plus, CAT and JCB. Another big brand of products you will find here at Tiger Safety is Rock Fall, which is the focus of this edition of our blog.
Established as a family-run business, which it remains to this day, Rock Fall has grown and evolved to become a recognised global leader and standard-setter in the field of safety footwear design and manufacture. The UK-based company is proud of its heritage and retains independent SME status, giving it an agility unmatched by many competitor companies. This adaptability allows Rock Fall to make crucial decisions quickly, resulting in reliable, proven solutions to modern demands for safety across the scope of industry.
Rock Fall creates working partnerships with the world's leading component manufacturers to develop the most innovative designs which combine technical prowess with comfort and style. The brand's mission is to create safety footwear that is as comfortable as it is protective without any compromise on aesthetic appearance. Rock Fall works closely with authorised distribution partners, among which Tiger Safety is extremely proud to number.
Our collection of Rock Fall safety footwear includes 29 different styles, one of which is the bestselling Monzonite safety boots.

Incorporating a host of world-class design features, Monzonite safety boots from Rock Fall represent one of the highest-specification pair of safety footwear available on today's market at the current time. Tough full-grain leather of premium quality is used to craft the robust uppers while the protective toe caps and midsoles are manufactured from composite material, resulting in a construction that is 100% free of metal.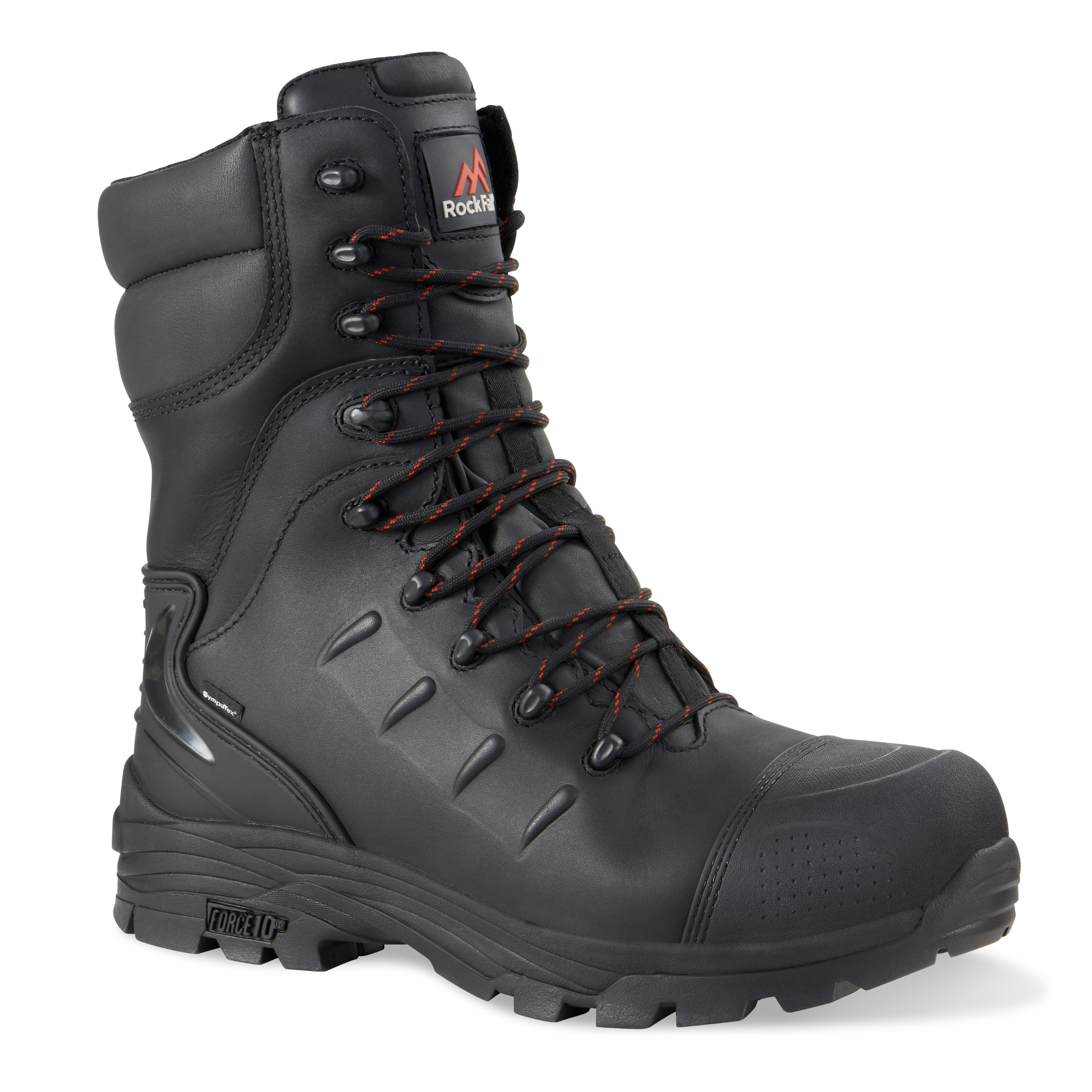 The boots are built on solid rubber outsoles made using state-of-the-art FORCE10 technology; these soles have been repeatedly tested to prove that they deliver some of the highest abrasion-resistance levels of any comparable safety boot currently available.
On the inside, a combination of Sympatex Moisture-Tec membrane and 3M Thinsulate fabric keep the feet comfortable and feeling fresh all day long, whatever the environmental conditions may be. Enhanced resistance to damage from limestone and concrete is ensured thanks to the use of R-Ten stitching thread. Genuine YKK Mudguard side zips allow for fast, easy and fuss-free donning and doffing.
Check out the Tiger Safety website to discover our complete collection of Rock Fall safety footwear.