Unbreakable Workwear Collection Extended!
If you've been following the Tiger Safety blog (and if not, then where have you been?!), you'll know that we have recently become stockists of the Unbreakable brand, a new and innovative collection of premium-quality workwear. The collection continues to be extended and there are now 25 different items to choose from, all guaranteed to be of superlative professional quality and brought to you at the most competitive price from Tiger Safety.
New additions to the Unbreakable workwear collection include:
Now that autumn is here, you're going to have to update your work wardrobe with some warm gear, especially if you're work is outside. the Burghley Soft Shell Jacket from Unbreakable is a great way to start, offering lightweight, comfortable protection. The outer is crafted from tough, tri-layer polyester with added elastane for stretch, resulting in a flexible material that is both windproof and waterproof. On the inside, a microfleece lining will keep you warm without feeling stuffy. Other features include cuff adjusters, a full-length YKK zip fastening and dedicated mobile phone pocket. Choose from Black or Grey colour options in sizes from Small-XXXX Large.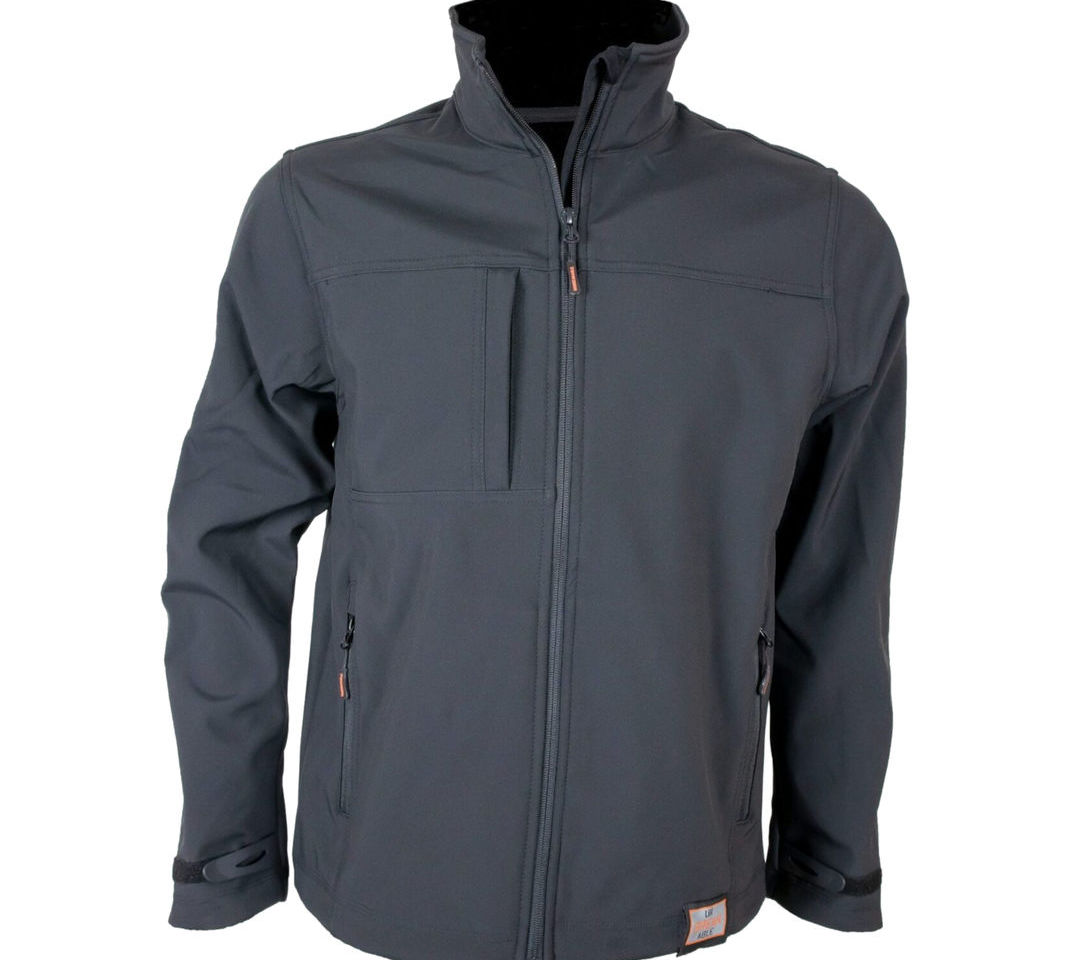 Made using a cotton-rich fabric blend, Reflex work trousers from Unbreakable are designed to offer top-notch performance in even the most demanding working environments. Innovative Cordura fabric is used at the knees and hems to further enhance the exceptional durability of these superb trousers. The key feature of Unbreakable's Reflex trousers is the sheer number of pockets: knee pad pockets, twin holster pockets at the hips, generously-sized multi-function leg pockets, two welted pockets at the rear and a dedicated ruler pocket! Choose from Black, Blue or Grey colour options and customise your size with waist measurements from 28" (72cm) to 44" (112cm) and leg measurements from 29" (74cm) to 33" (84cm).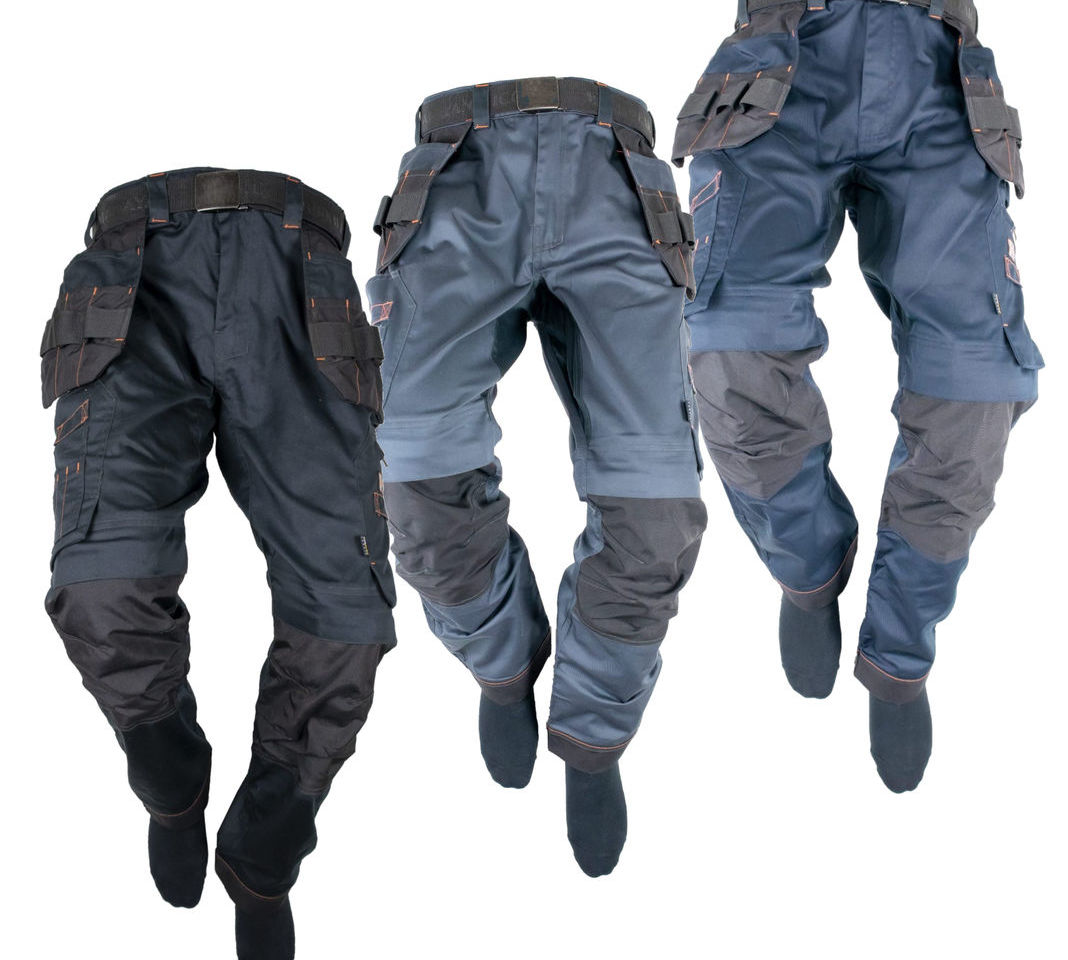 Combining all the features you'd expect from a pair of safety footwear with a stylish contemporary aesthetic, Comet safety boots from Unbreakable are made from heavy-duty Nubuck leather coloured in a rich Honey tone. Each pair is built onto SRC-rated Phylon soles which resist everything you can throw at them, including high temperatures, static, water and oils. The midsoles are designed to be penetration resistant while the steel toe caps are both shock-resistant and crush-proof. Comet safety boots incorporate innovate ACS (Active Cooling System) technology, which keeps your feet constantly cool by pushing fresh air all around the feet. Choose from a full range of sizes: UK 3-13.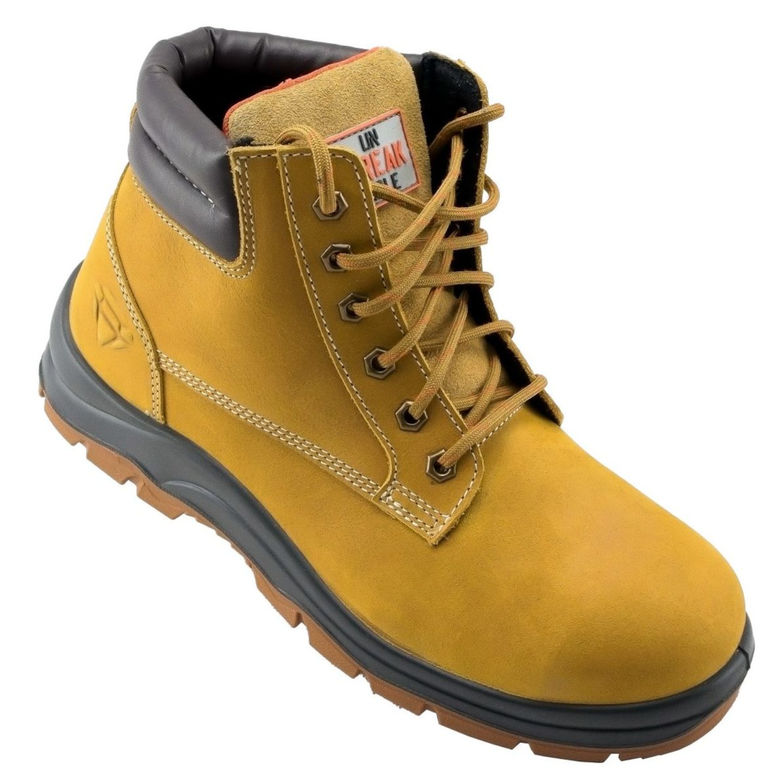 Want to discover even more fantastic products from Unbreakable? Simply check out the dedicated brand page on our website! If you want to receive updates when we add new products, along with lots of other news, special features and exclusive offers, please subscribe to the free Tiger Safety newsletter.