Winter Wellies for Work and Leisure
Winter officially begins on Tuesday 21st December with the Winter Solstice though, judging by the weather we have been having, you could be forgiven for thinking that it had already arrived months ago! So far, Storms Arwen and Barra have brought with them heavy rain and snow: we are sorry to be the bearer of bad news but there is much worse still to come, according to expert forecasters at the Met Office.
Here in the UK, we are used to dealing with unpleasant weather and most of us don't let it get in the way of our daily life. That said, it's more important than ever to protect the feet during the colder, wetter months and a good pair of wellies is nothing short of essential.
At Tiger Safety, you can choose from a superlative selection of more than 55 different styles of wellington boots from big brands like B-Dri, Delta Plus, JCB, Grafters, Worktough, StormWells and Rock Fall. In this edition of our blog, we'll be showcasing two popular pairs of wellies from this collection.
Meadow safety wellies from Rock Fall are right at the top of our extensive range. Coloured in a rich Dark Green, the wellies are carefully crafted using tough neoprene to create robust uppers. The strong outsoles, which are SRC-rated for ultimate slip resistance, are made from rubber nitrile of premium quality.
These reliable wellies are 100% metal-free, incorporating penetration resistant midsoles made from composite material and strong protective toecaps fabricated from fibreglass. Featuring internal waterproof membranes, the wellington boots are guaranteed to keep the feet totally dry. Supreme comfort is ensured thanks to full-length insoles that have been created using patented Active-Step technology.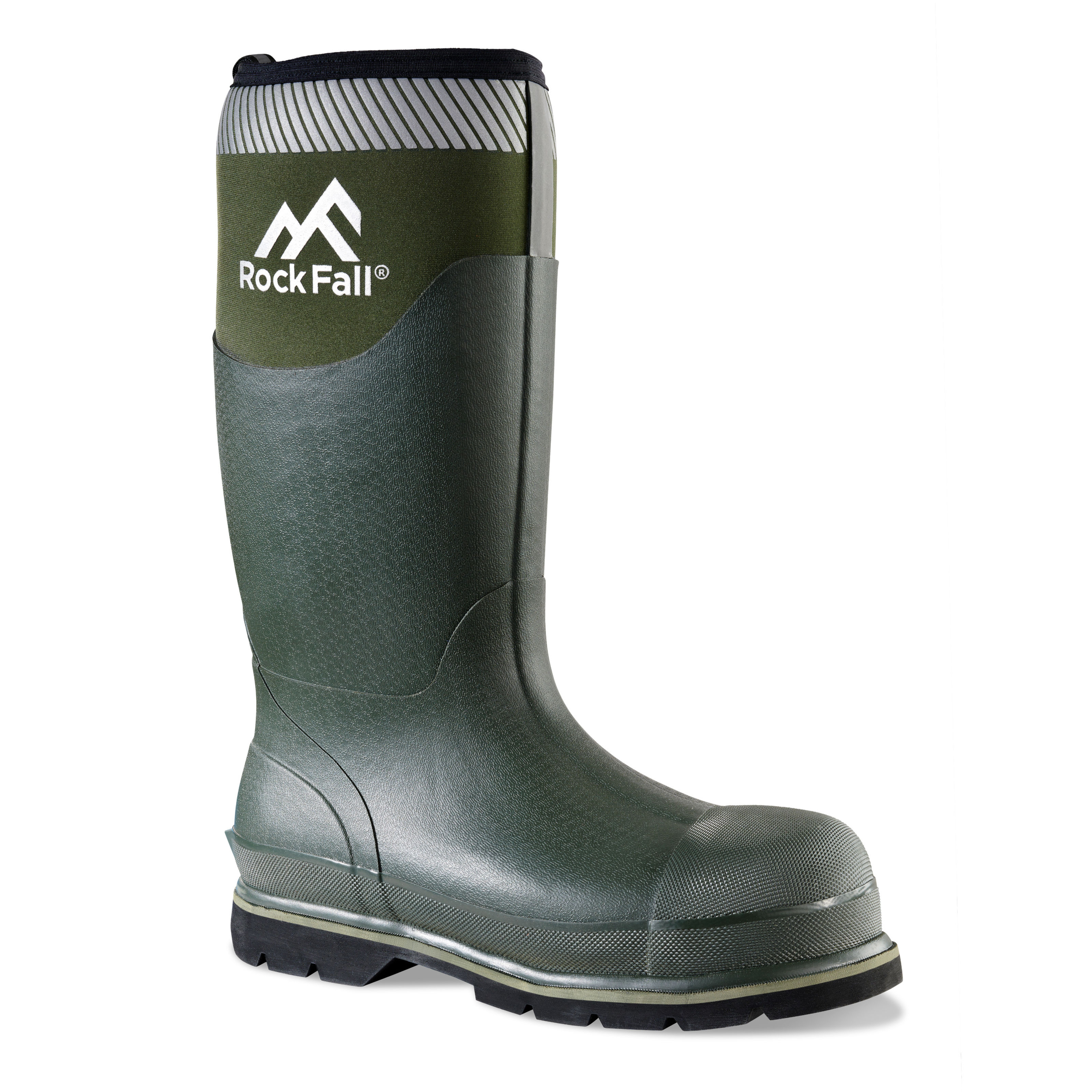 Made to food-safe specification, Delta Plus Kemis safety wellies are ideal for protecting the feet in sensitive work environments. The boots are based on effective oil-resistant, anti-static non-slip soles with large cleats and incorporate steel midsoles and toe caps, while the uppers are crafted from White PVC. Extra features include removable, washable insulating insoles, jersey linings, extra ankle protection and shock absorbing heels.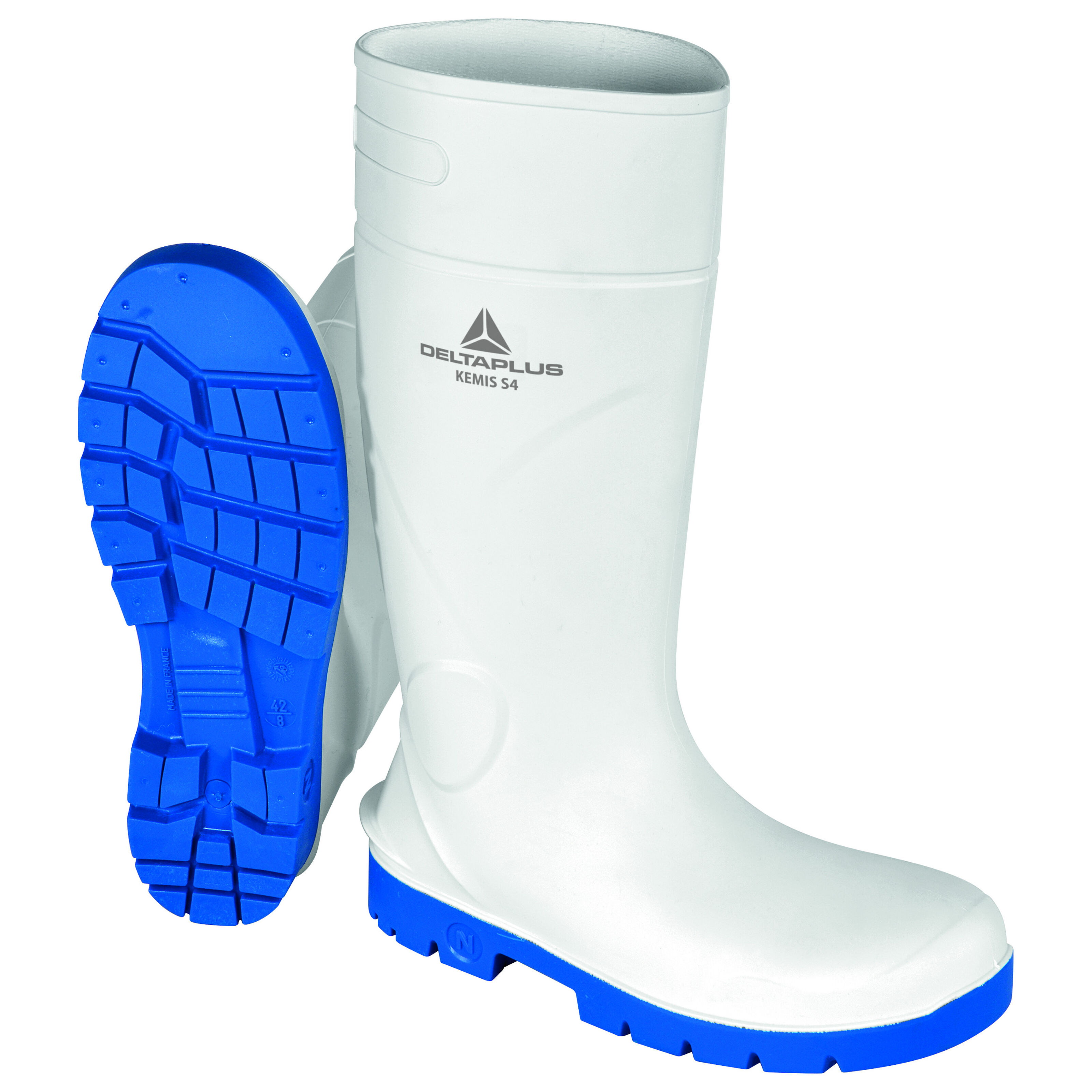 Check out the Tiger Safety website to discover our full collection of quality wellington boots.