World-Class Wellies for Winter Weather!
With autumn in progress and winter just around the corner, the weather is already getting colder and wetter. Protecting the feet thus becomes more important than ever and one of the best ways to do this is with a decent pair of wellington boots. Whether you're working or enjoying leisure time outdoors during the colder seasons this year, you'll find the perfect pair of wellies in our collection here at Tiger Safety.
There are no less than 55 different options in the Tiger Safety collection of wellington boots, each guaranteed to be of superlative quality and available to purchase at our signature low prices. The collection includes:
At the top of the range are Meadow safety wellies, designed and manufactured by the highly-renowned workwear brand Rock Fall. Heavy-duty Neoprene in an attractive Dark Green colour has been used to craft the uppers of the boots, while the sturdy outsoles boast SRC slip-rating and are made from premium-quality rubber nitrile. Each pair incorporates protective toecaps made from fibreglass and penetration-resistant midsoles made from a composite material, resulting in a construction that is entirely free from metal components.
Whatever the environment you're working in, your feet will enjoy the very best protection from the elements. The outers are naturally waterproof and this quality is further enhanced with the incorporation of an internal waterproof membrane. No matter how cold it gets, your feet will feel toasty-warm thanks to reliable insulation. For the ultimate comfort, each pair of Rock Fall Meadow safety wellies is fitted with full-length insoles made using innovative Active-Step technology.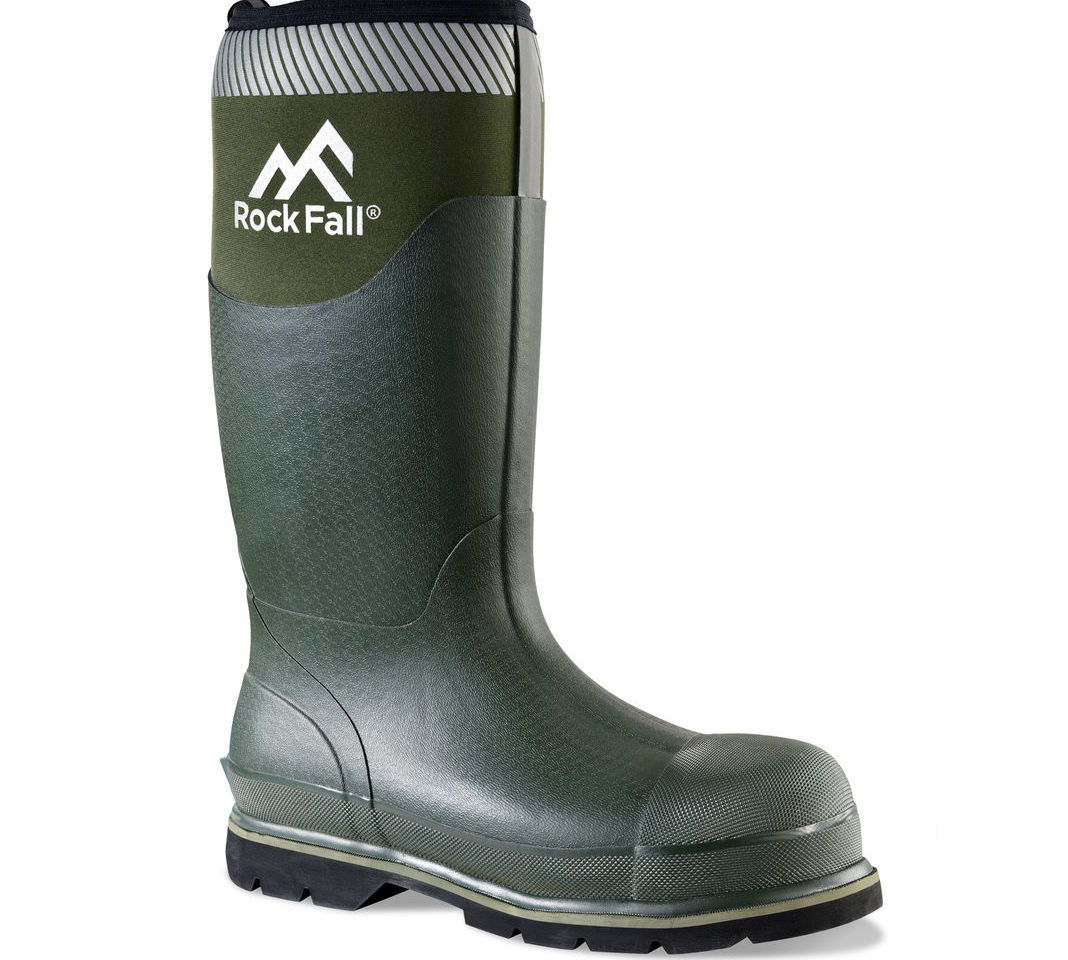 Designed for people who need foot protection in sensitive working environments, Kemis safety wellies from Delta Plus are guaranteed food safe. The boots are rendered in White PVC and incorporate steel toe caps and midsoles, along with effective and reliable non-slip soles. Along with anti-static and oil-resistant qualities, these soles boast extra-large cleats to further improve slip resistance.
The wearer of Delta Plus Kemis safety wellies will enjoy unrivalled comfort thanks to special features like insulating insoles (which can be removed and washed as required), shock-absorbing heels, jersey linings and added ankle protection.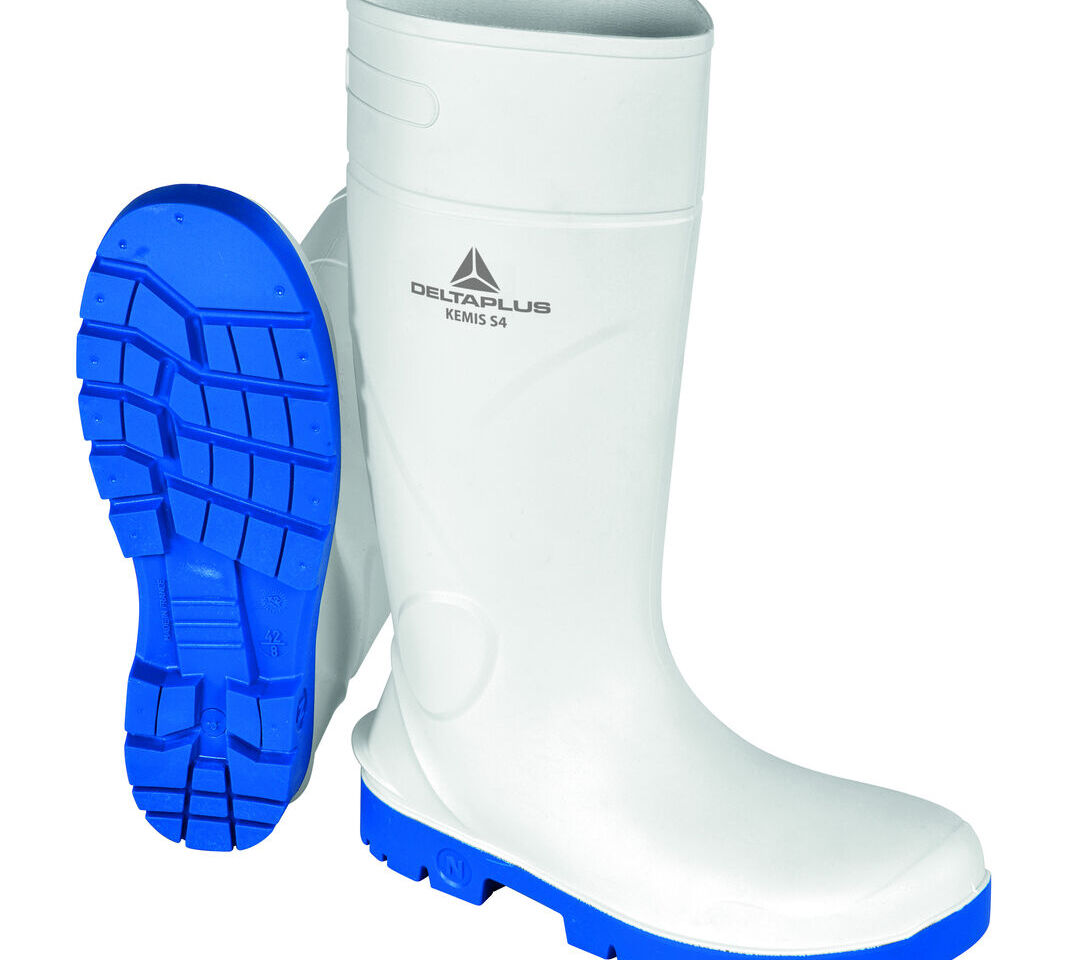 Please browse the Tiger Safety website to discover our complete collection of wellington boots!