Big Brands at Tiger Safety: Caterpillar
For nearly a century, Caterpillar has been one of the biggest and most highly-renowned designers of construction equipment, including machinery and vehicles ranging from turbines and engines to tanks, trucks and excavators. The same focus on excellence and attention to detail has been applied to the brand's extensive range of safety footwear and clothing, of which Tiger Safety is a proud supplier.
In this edition of the Tiger Safety blog, we showcase some of the bestselling CAT safety boots from our eclectic collection.
Hardwearing and built to last, Powerplant work boots from top brand CAT feature robust steel toe caps that have been shown in independent tests to resist up to a massive 200 joules of impact force. The uppers are crafted using sturdy full-grain leather in a rich and stylish brown colour. Each pair of boots is based on Goodyear welted soles that are extremely durable and can withstand contact heat of up to 300 degrees Celsius for up to one minute. These soles also boast an SRA rating, proving their exceptional slip resistance. Extra design features include twin elasticated gussets and leather pull-up loops to make donning quick and easy. Available in UK sizes 6-13.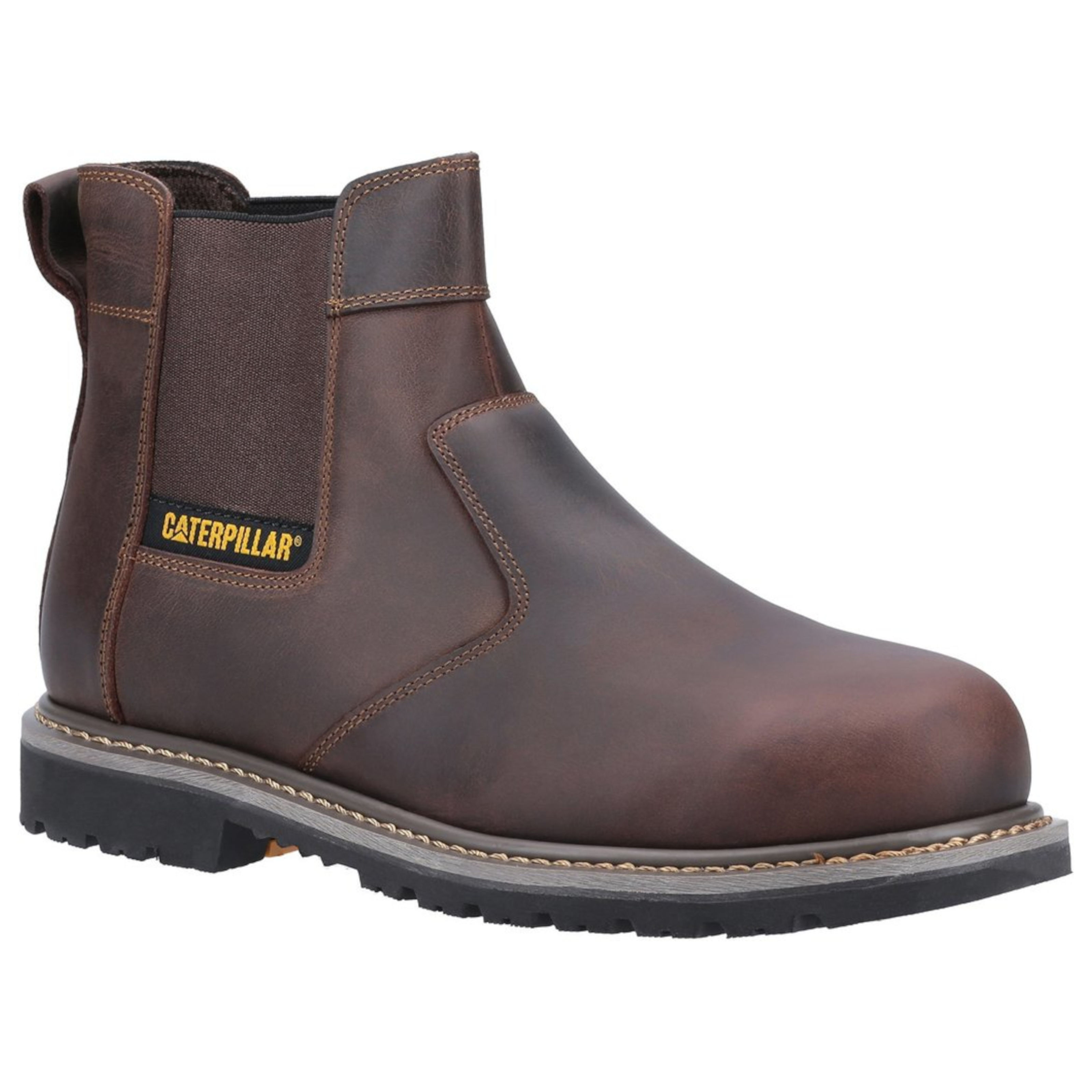 Fitted with a secure traditional lace-fastening system, CAT Extension industrial safety shoes incorporate tough, impact-resistant steel toe caps to offer the best protection. Stylish black nubuck leather has been used to craft the uppers, making the boots completely waterproof and suitable for wear in many different working environments, Durable rubber soles are designed to improve comfort and are also SRA rated for slip resistance. A key feature of CAT Extension safety shoes is an energy absorbing heel, which helps to absorb impacts and reduce wearer fatigue. Available in UK sizes 6 - 13.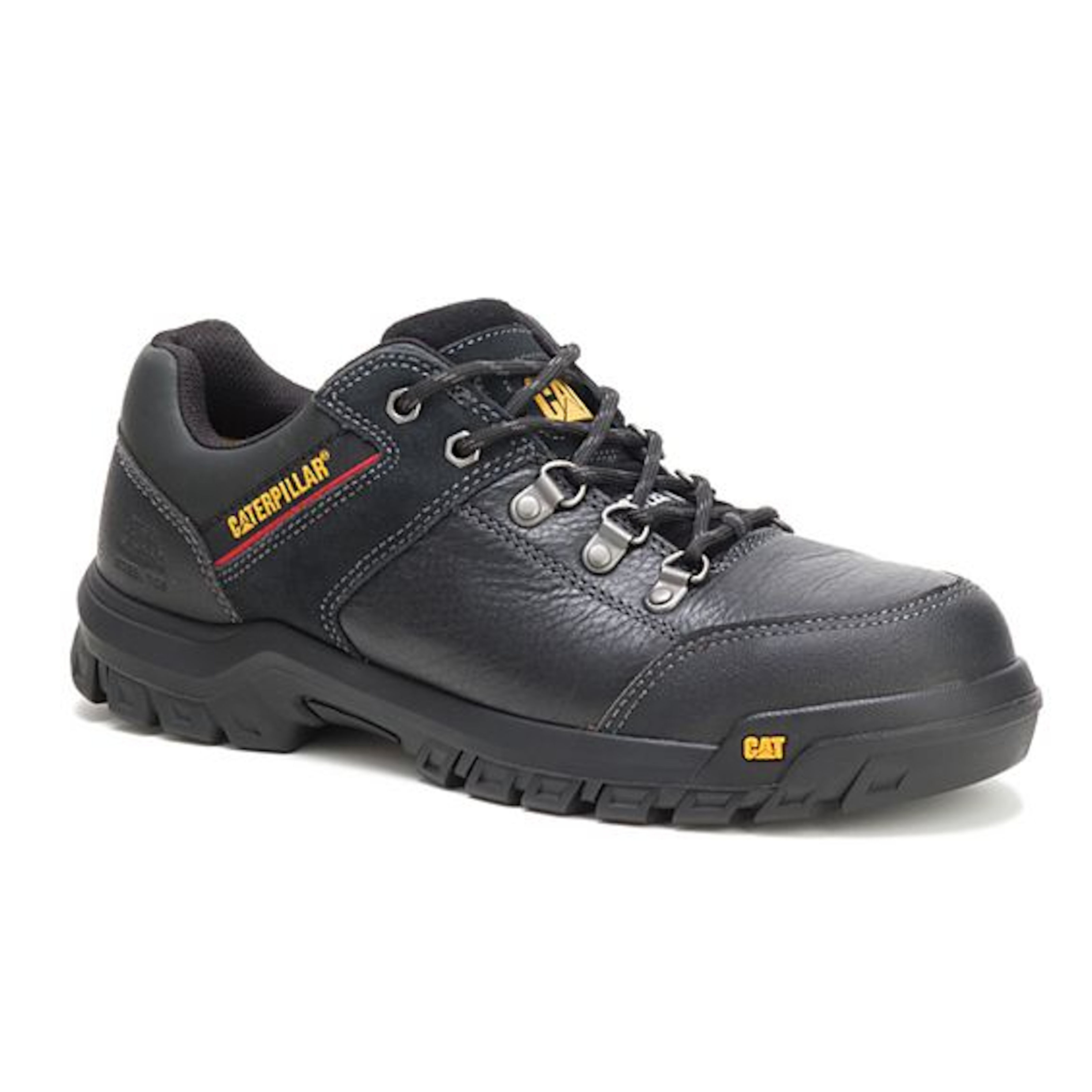 We invite you to browse the Tiger Safety website to discover our complete collection of Caterpillar products, which includes more styles of safety footwear along with a selection of fashionable branded t-shirts. If you need any further information or advice, please do not hesitate to get in touch with a member of our dedicated customer service team who will be happy to help.