Big Brands at Tiger Safety: Click Medical
No matter how many precautions are taken, the unfortunate fact is that accidents still can and will happen. That's why it's important to always have a fully-stocked first-aid kit always available wherever you are, be it at home or in the workplace.
Beeswift is one of the UK's leading designers and manufacturers of a wide range of workwear and PPE. One of the company's signature brands is Click Medical, which encompasses an array of first-aid kit essentials. Here at Tiger Safety, we supply a select range of these at our signature low prices starting from just £2.83 including VAT. All Click Medical products carry the trusted CE mark for your peace of mind.
The range of Click Medical products available from Tiger Safety includes:
An innovative and practical alternative to traditional fabric plasters, Click Medical Spray Plaster is supplied in aerosol form. When sprayed onto wounds, the breathable film offers comparable protection and helps to speed along the natural healing process. As this film is especially flexible, it is perfectly suited for protecting wounds on the body's moving parts, where standard fabric plasters can be awkward to apply. The invisible coating offers day-long protection and is easily washed off with soap and water.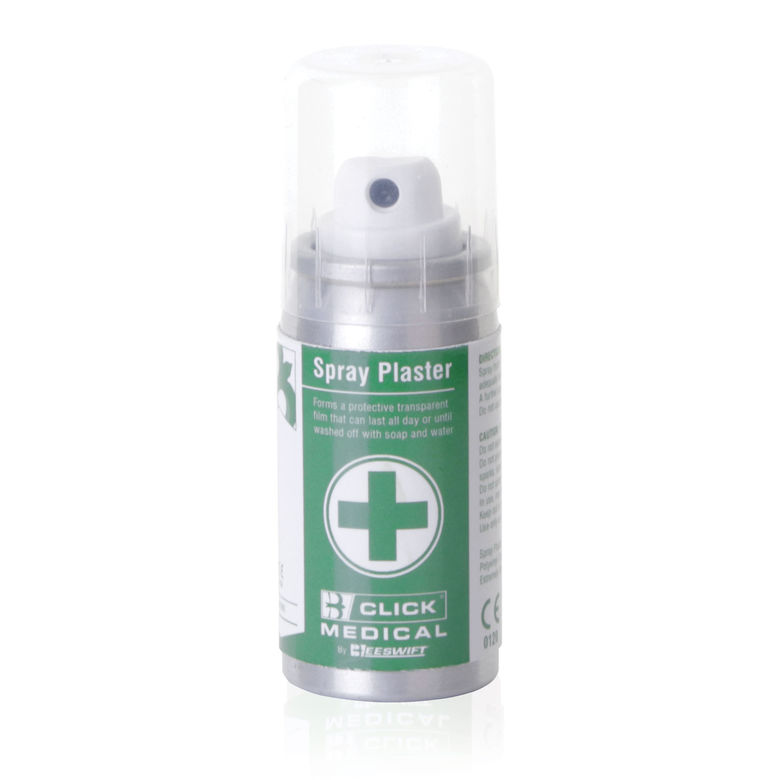 This versatile product provides an instant sensation of coolness which helps to reduce pain and inflammation when sprayed on to burns and sprains. As the formula is self-chilling, there is no need to refrigerate the product prior to usage. In addition to being used for injuries, the spray can also be used as a cooling spray for the body and face in hot environments so it is perfect for the hot summer weather. Designed to be gentle, the spray can be used safely on both children and pets. Available in aerosol cans of either 150ml or 400ml.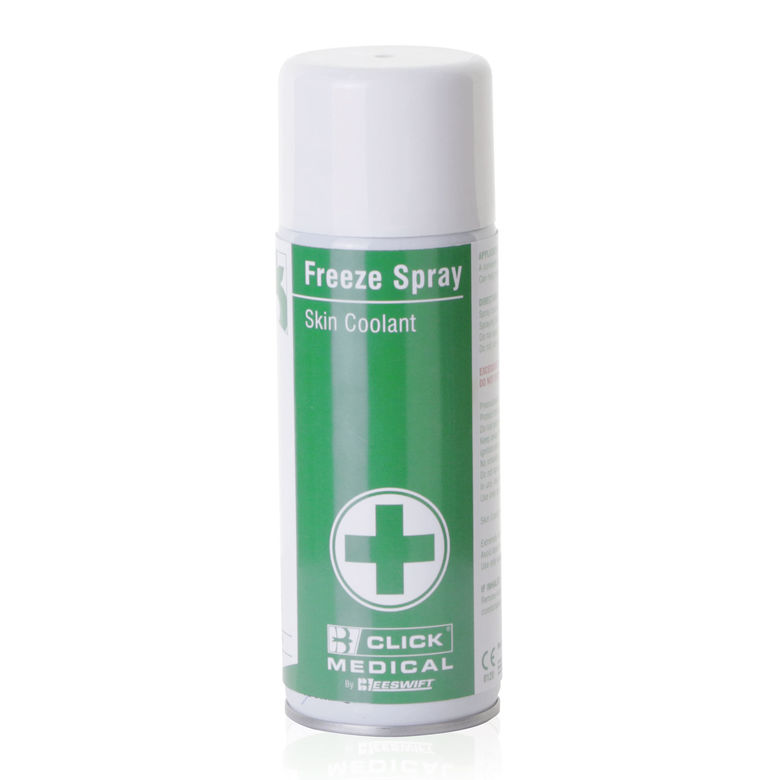 It is essential to properly clean minor cuts and grazes to minimise the chance of infection. Spray Wound Cleanser from Click Medical makes this process simple, rapid and effective. As well as for cleansing minor wounds, the alcohol-based formula can also be used for a variety of other applications including the conduction of medical procedures like injections and to facilitate podiatry. Many tattooists also use the product.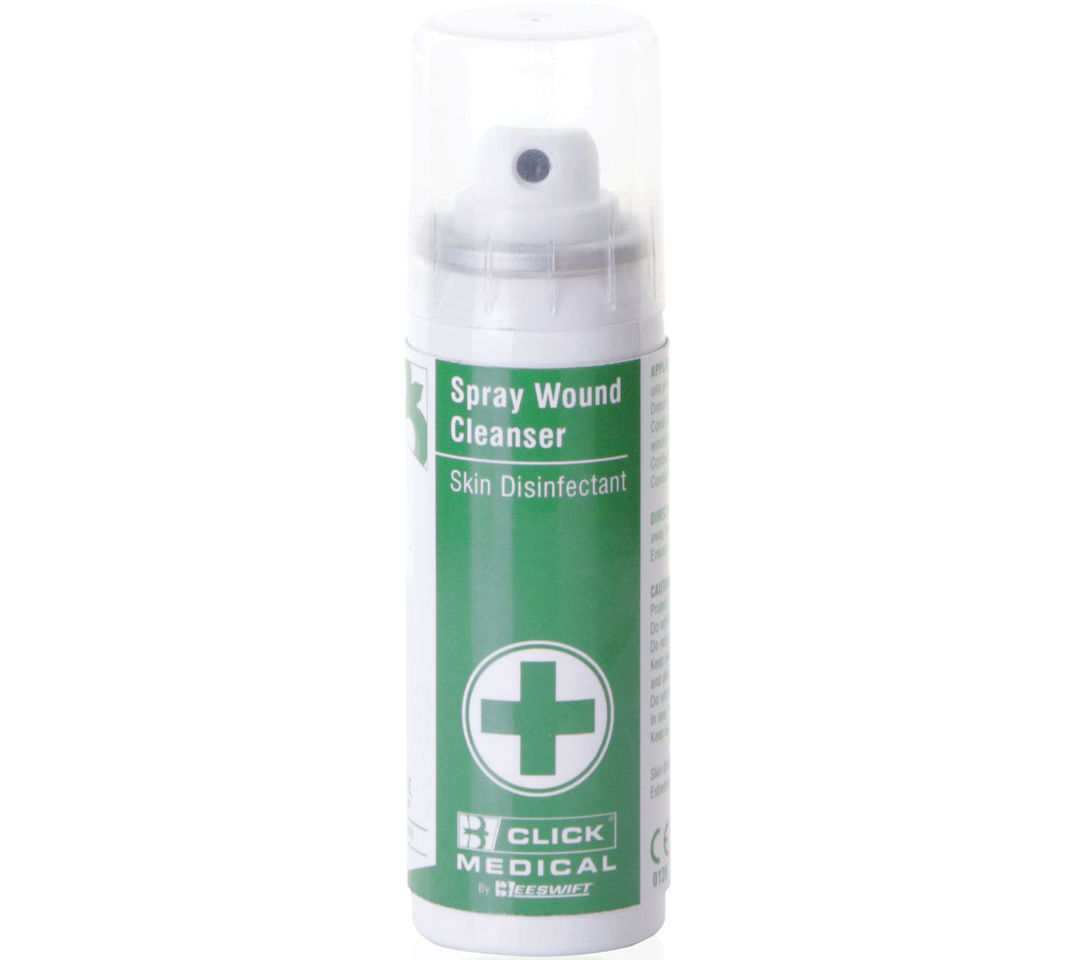 Discover our complete range of Click Medical products on the Tiger Safety website.