Professional PPE from Delta Plus
Delta Plus is a brand of safety workwear with over 40 years' of professional experience in the field. Over this time, Delta Plus has built up a solid reputation for quality and Tiger Safety is proud to number among the top brand's carefully-chosen network of suppliers.
Tiger Safety currently supplies 100 different items from the Delta Plus brand, including:
Protecting the eyes when working is crucial and there are few types of safety eyewear that do the job better than Saba safety goggles from Delta Plus. Made with a panoramic polycarbonate viewing lens to give the clearest, widest view, these premium-quality safety goggles strongly resist high temperature impacts, liquid projections, large dust particles and also projections from dangerous metal melding applications.
Made to laboratory quality, the goggles are made with a flexible PVC frame to deliver the ultimate wearer comfort. The eyewear utilises the patented, unique Rotor Tightening System, that allow the goggles to be quickly adjusted to the perfect fit with just a flick of the wrist. Tilting action allows for accurate positioning and the tightening strap is made without latex, making them ideal for wearers who suffer the common allergy to this material. Conforming rigidly to the EN166: 2001, Delta Plus Saba Safety Goggles carry the CE mark.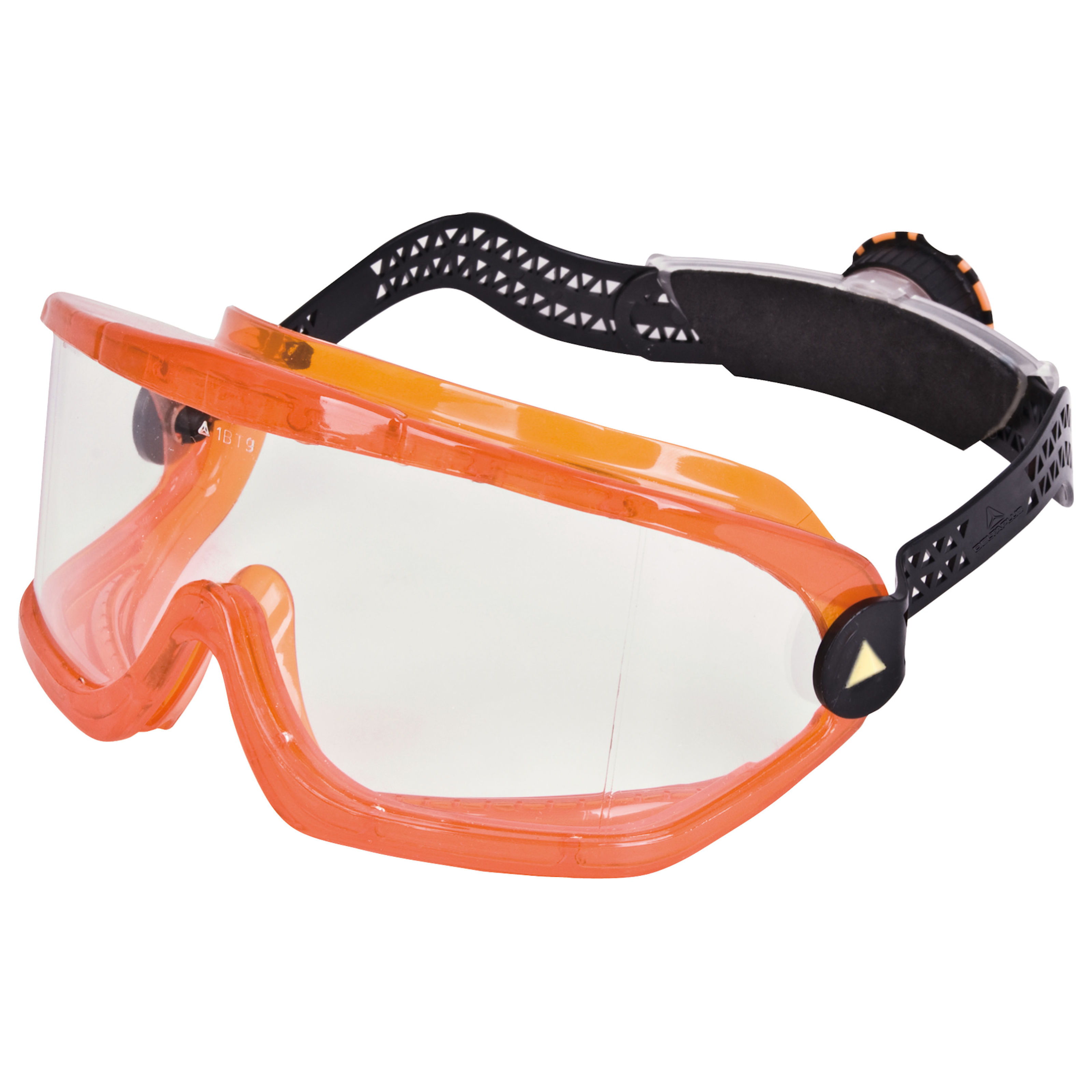 Working with chainsaws is notoriously dangerous but the Delta Plus Forestier 3 Chainsaw Safety Kit dramatically lowers the potential for accidents and injuries. The comprehensive protection kit comprises a hi-vis orange helmet complete with integrated ear defenders and mesh faceguard visor. CE-marked and conforming to EN 50365 and EN397, the helmet is made from tough HDPE (High Density Polyethylene) and is also resistant to UV radiation.
The robust mesh gauze visor is held in place by a durable Delta Plus VISOR HOLDER headstrap and browguard that can be infinitely adjusted and easily moved up and out of the way if not required. Noise from a chainsaw or other machinery is blocked by the sturdy Delta Plus Suzuka 2 ear defenders, which are engineered to provide SNR 27dB protection. The product is supplied complete with a handy storage bag.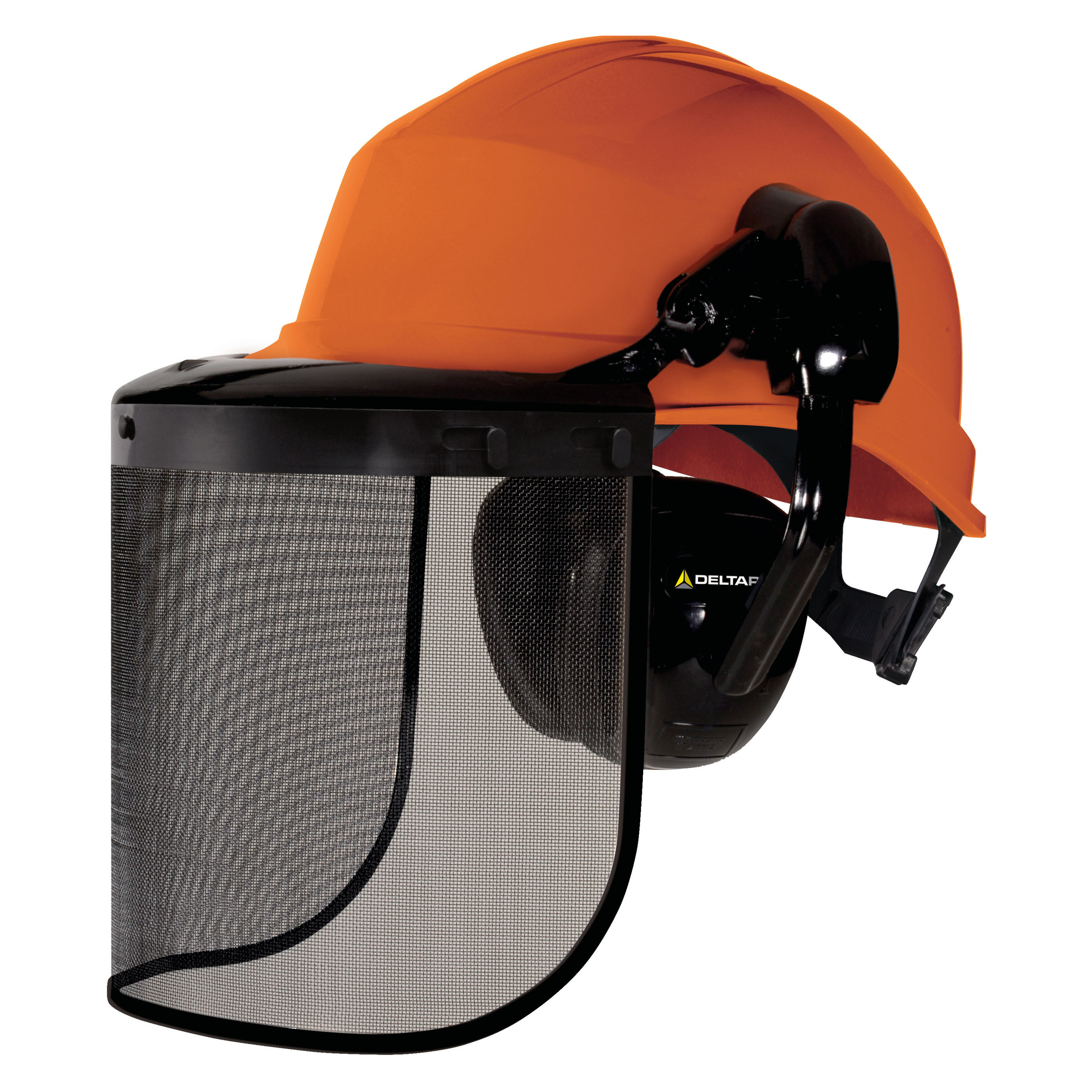 Find out more about our range of Delta Plus safety gear on the Tiger Safety website.