Workplace First Aid from Click Medical
Accidents in the workplace, especially in the construction industry, will always happen despite the precautions that are taken. Every workplace thus requires that a first-aid kit should always be easily and quickly accessible. Here at Tiger safety, we are proud to stock a selection of first-aid supplies from renowned brand Click Medical which, like every other product we supply, are brought to you at the most competitive market price.
Click Medical is a signature brand of Beeswift, which is widely recognised as being one of the UK's leading manufacturers of medical equipment, PPE and janitorial supplies. All of the Click Medical products supplied by Tiger Safety are of superlative quality and each bears the globally-recognised CE Mark. Starting at the low price of £2.83, fully inclusive of VAT, our range of Click Medical first-aid supplies is second to none.
Click Medical products currently available on the Tiger Safety website include:
One of the biggest dangers of cuts and grazes is the potential for infection and so the first thing to do in these cases is to thoroughly cleanse the wound. Spray Wound Cleanser from Click Medial is designed to make the process quick, easy and ultra-reliable. Outside of the construction workplace, the alcohol-formula is also widely used in the medical sector to facilitate medical procedures such as injections.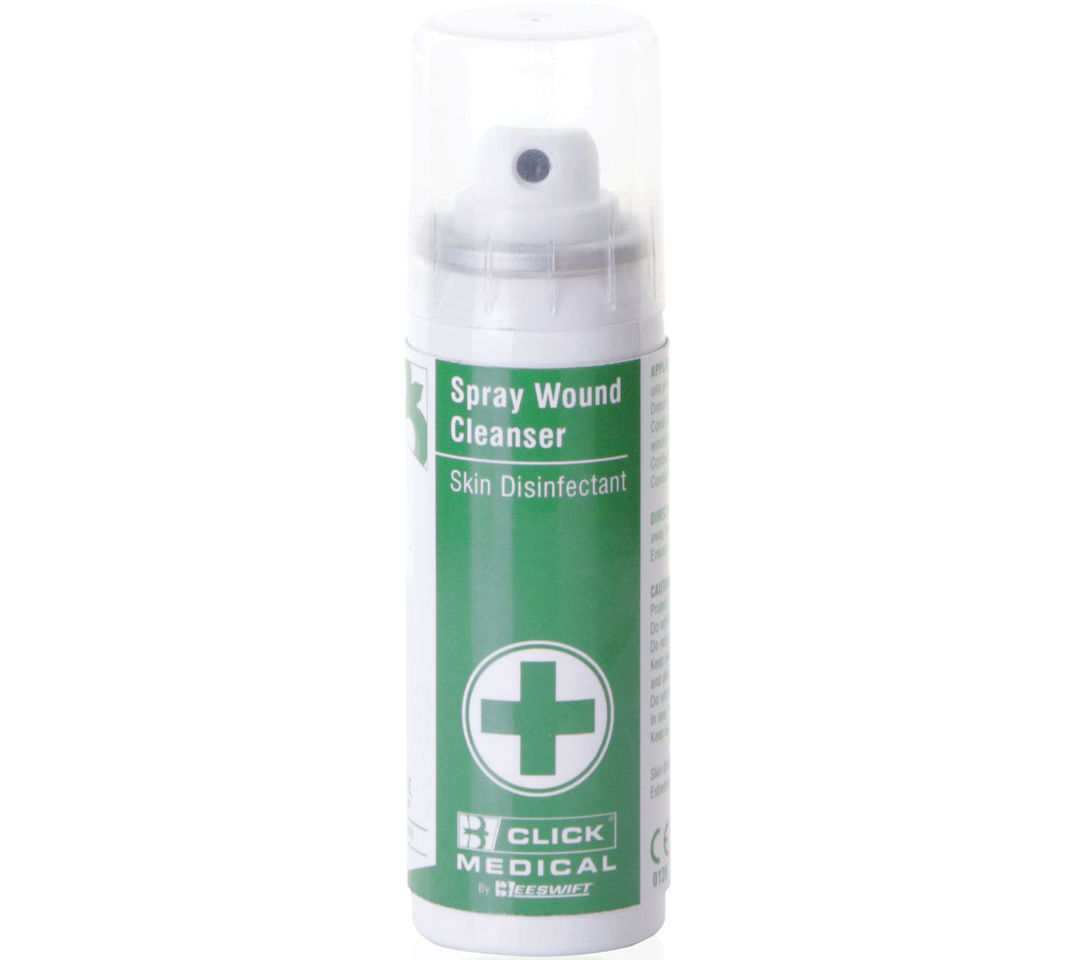 Say goodbye to traditional fabric plasters! Click Medical Spray Plaster comes in an aerosol can, from which it is sprayed directly onto small cuts. The formula instantly dries to form a breathable film which offers comparable protection to a fabric plaster, covering the wound and aiding with the natural process of healing. Extremely flexible, Spray Plaster is especially useful for covering cuts on parts of the body which move and where ordinary fabric plasters are awkward to apply. Providing protection all day long, the formula washes off with soap and water when required.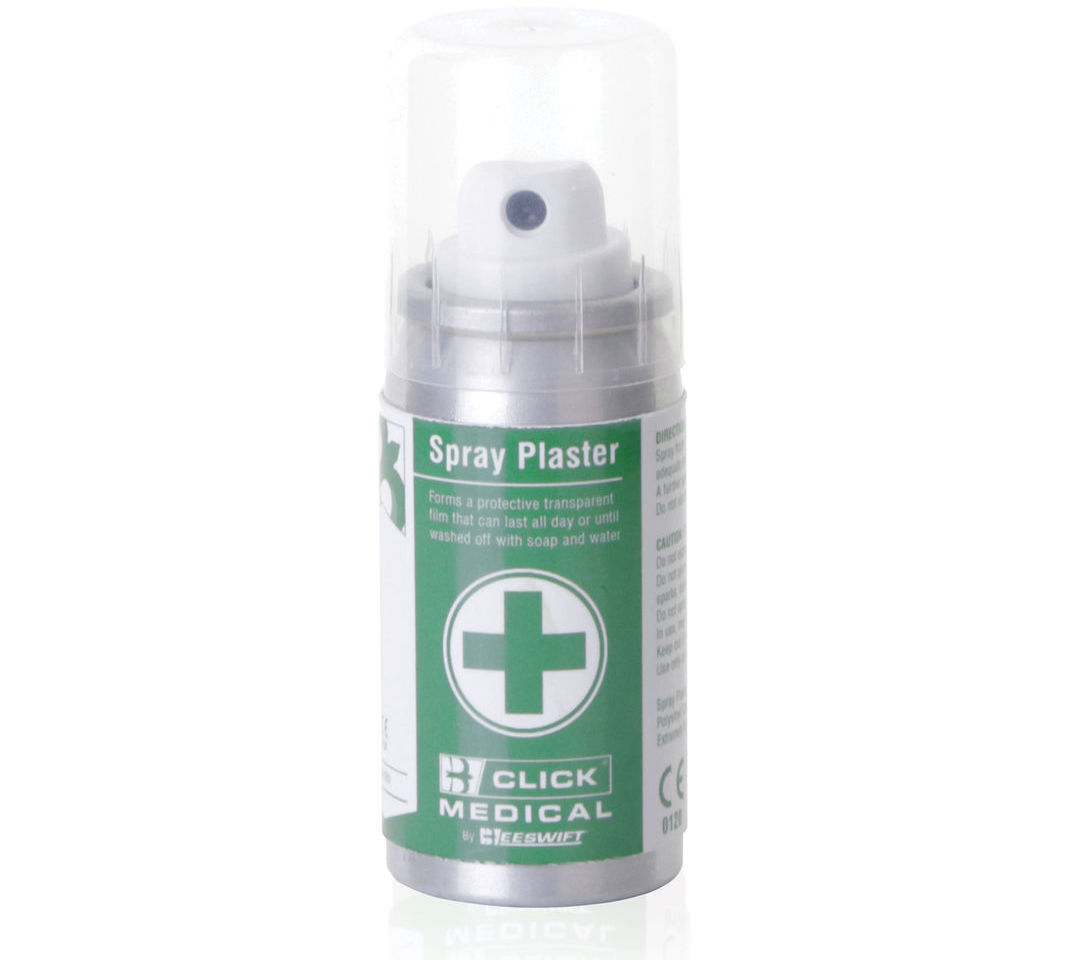 Whether used on sprains or burns, Freeze Spray creates an instant cooling sensation when applied, reducing the effects of inflammation and pain. Though highly-effective, the formula is gentle on skin and is even safe for use on pets and children. Freeze Spray does not require any refrigeration before use as the innovative formula is designed to be self-chilling. As well as being used to soothe injuries, Freeze Spray can also offer instant relief to the skin of the face and body in summer's hot weather. The product is available in convenient 150ml and cost-effective 400ml cans.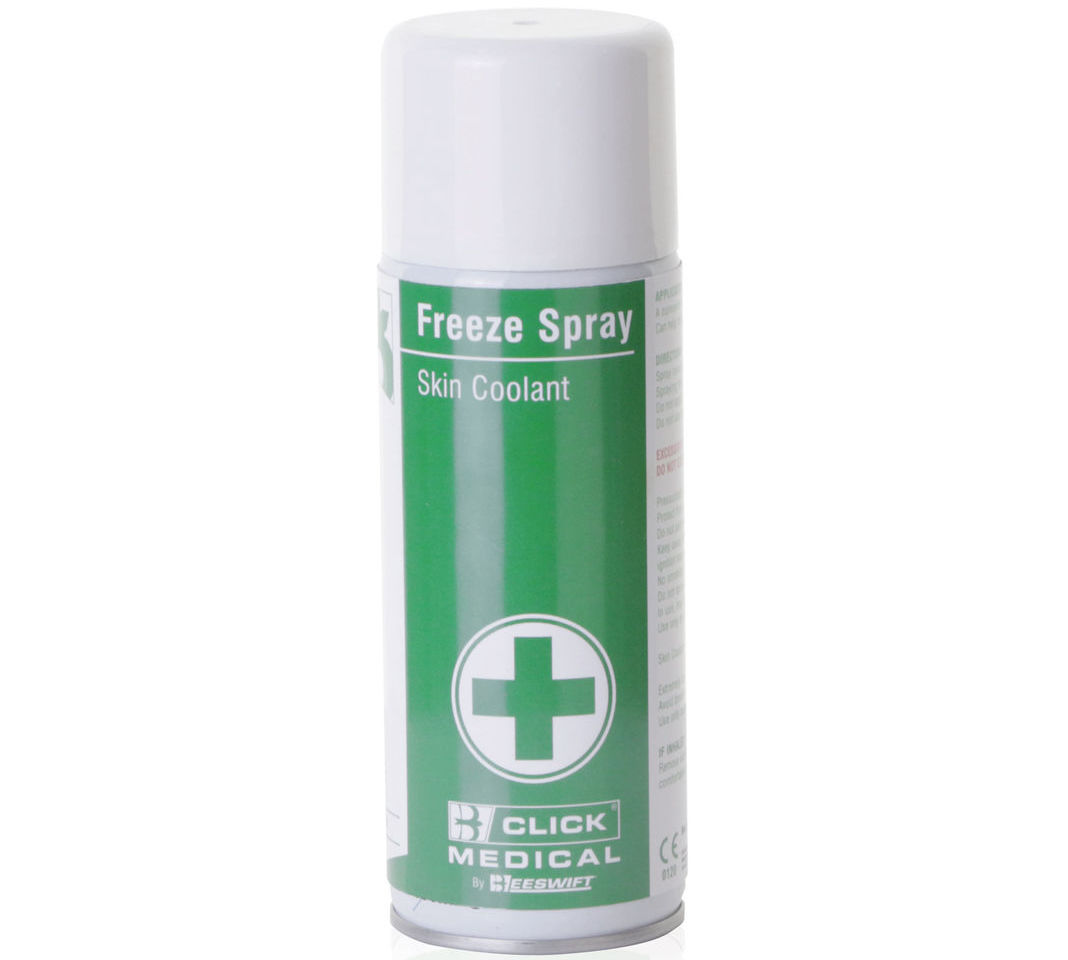 Check out the Tiger Safety website for more information about our collection of Click Medical first-aid products.